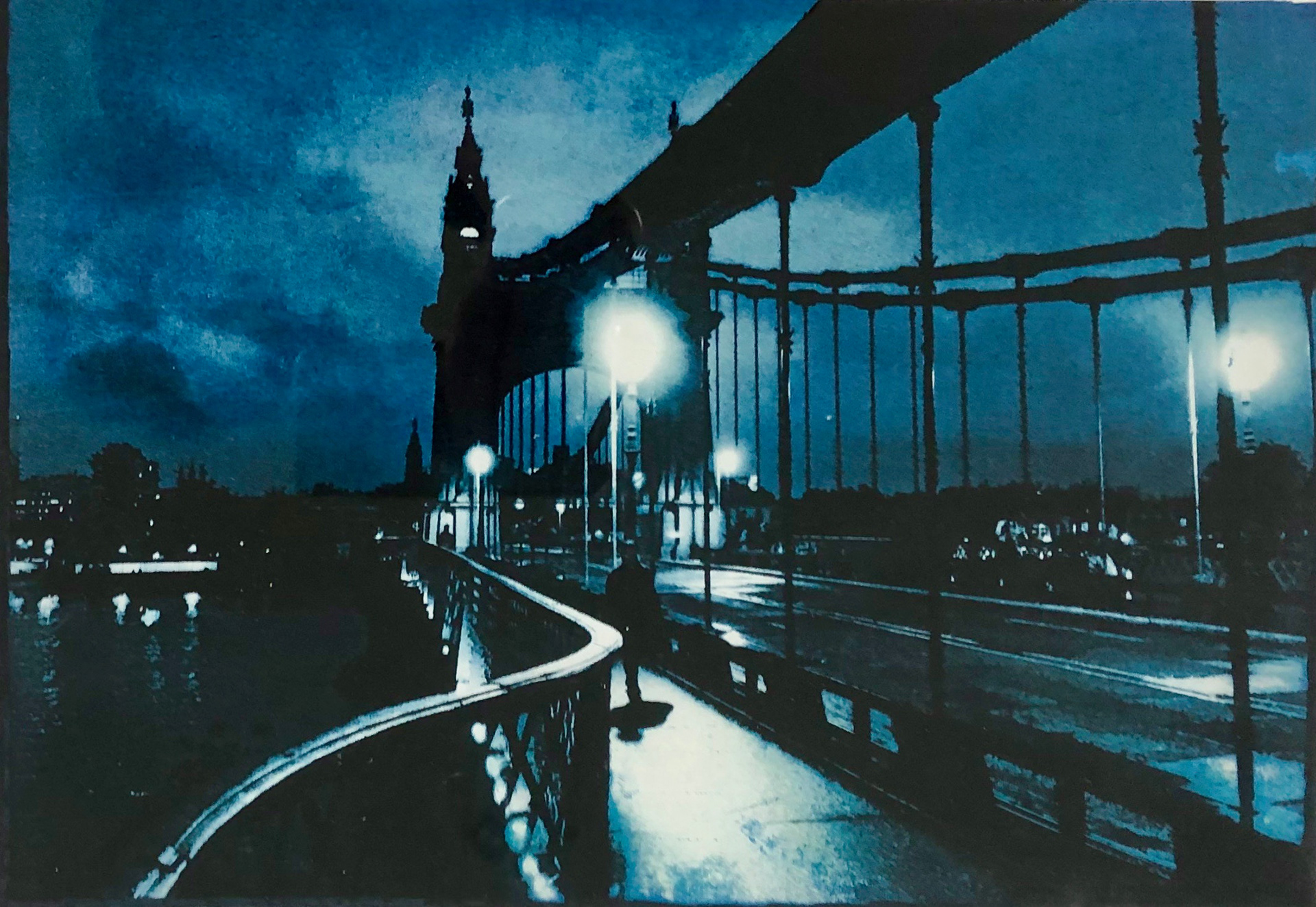 SOLD
This lithographic plate is of Hammersmith Bridge in London at night. It's about those stolen moments that happen when the world is quiet and everyone else is asleep. It was exhibited as part of the Printmakers Council exhibition 'Time' at the Highgate Literary and Scientific Institute

This is the polyester litho plate from which a very limited edition was printed of prints was produced.

Once a print run is finished the plate itself is a reversed image of the prints. It often has marks and textures resulting from the printmaking process, which I particularly like as it adds the depth of the image. 

Polyester litho is a thin paper-like plate with a coating one side that resembles a stone surface and can be printed from using relief ink.

It was printed with oil-based relief ink.