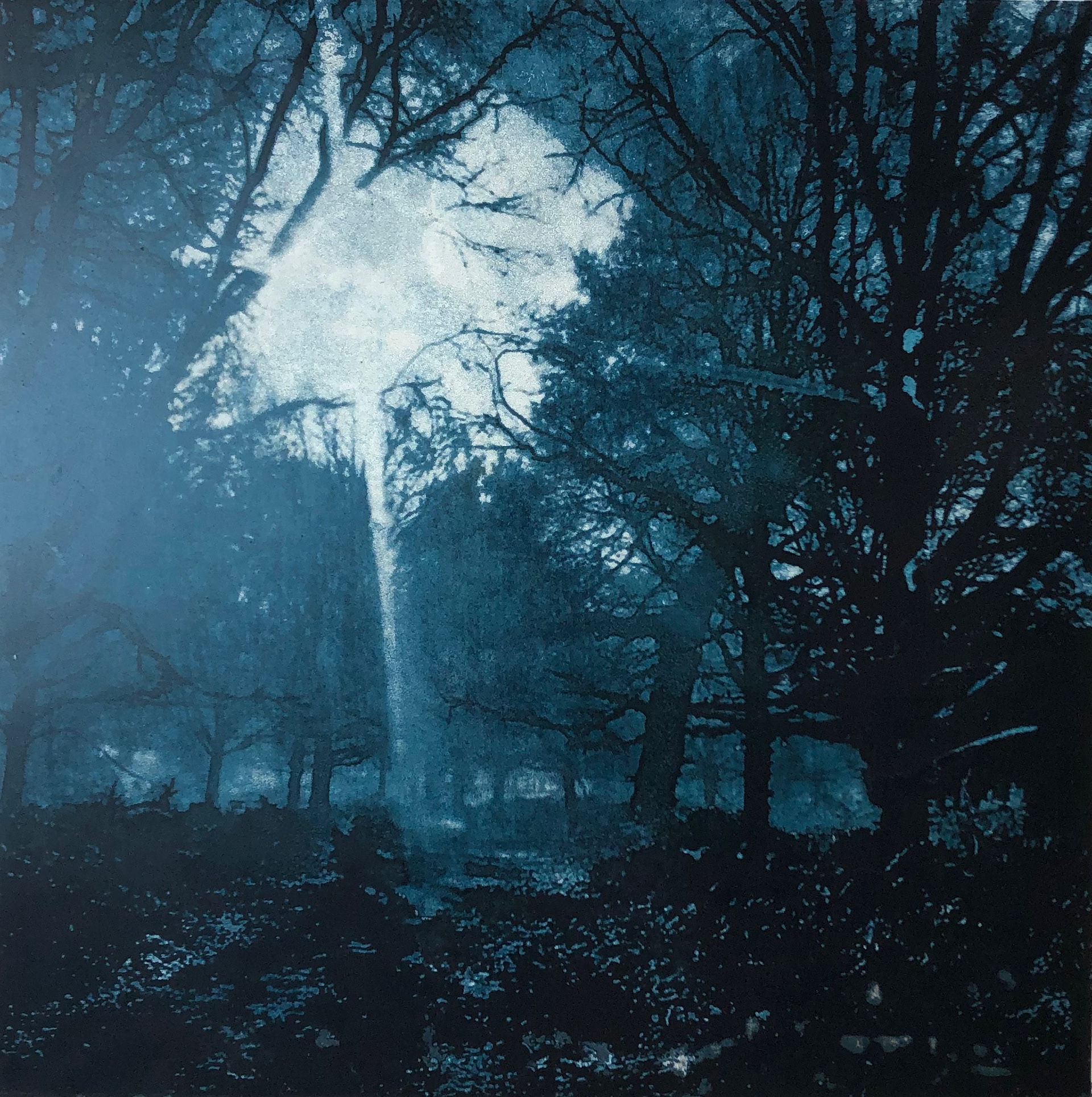 Lithographic Plate  £120
This lithographic plate was inspired by the trees in Richmond Park. This is the polyester litho plate from which a very limited edition was printed, and no more are being produced. It is based on an earlier series of prints which were smaller in size.

Once a print run is finished the plate itself is a reversed image of the prints. Polyester litho is a thin paper-like plate with a coating one side that resembles a stone surface and can be printed from using relief ink.

It was printed with a mix of Black and Bronze Dark Blue oil-based relief ink.

This original plate comes backed onto board and mounted in a window mount.
Size: 32 x 32 x 0.1 cm (mounted) / 20 x 20 cm (actual image size)