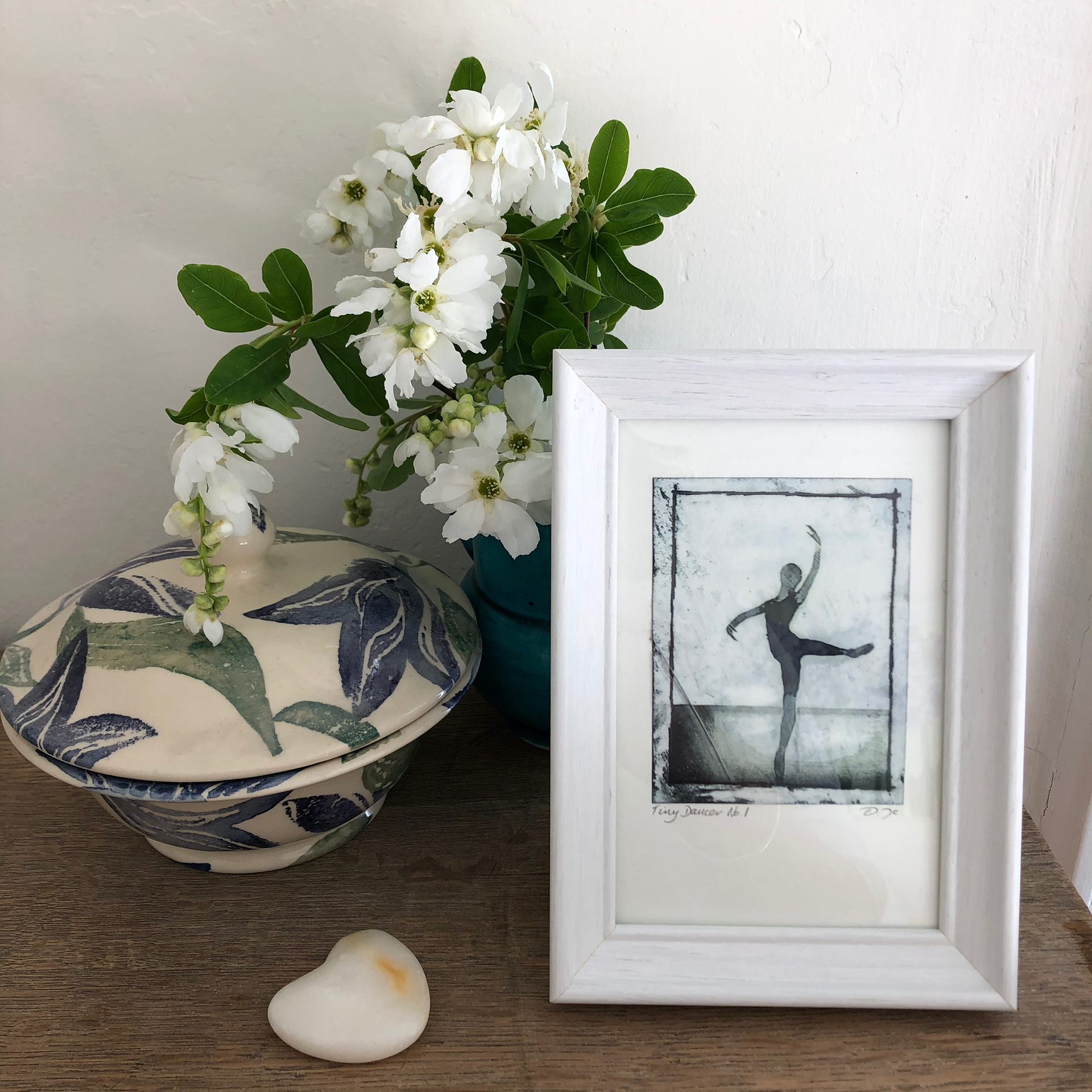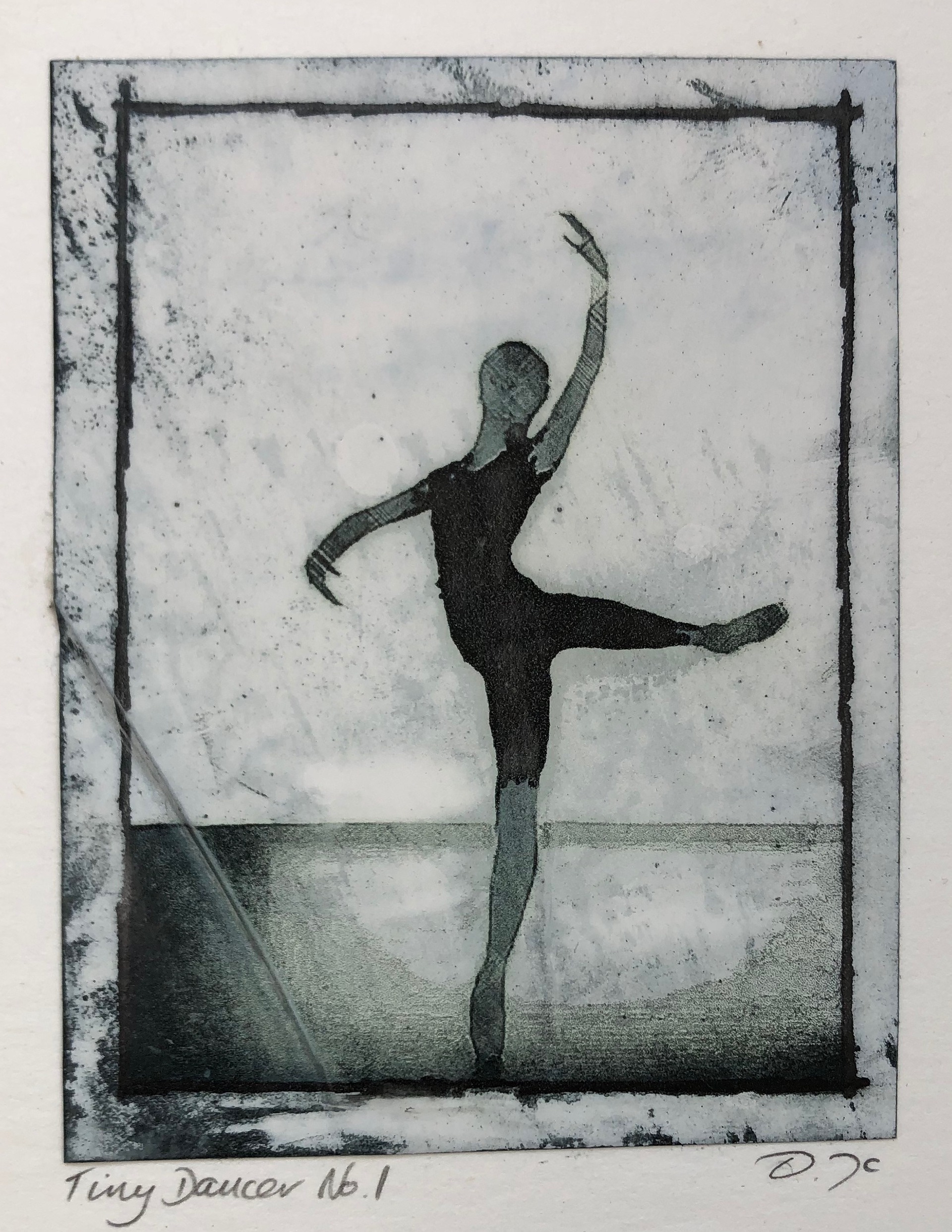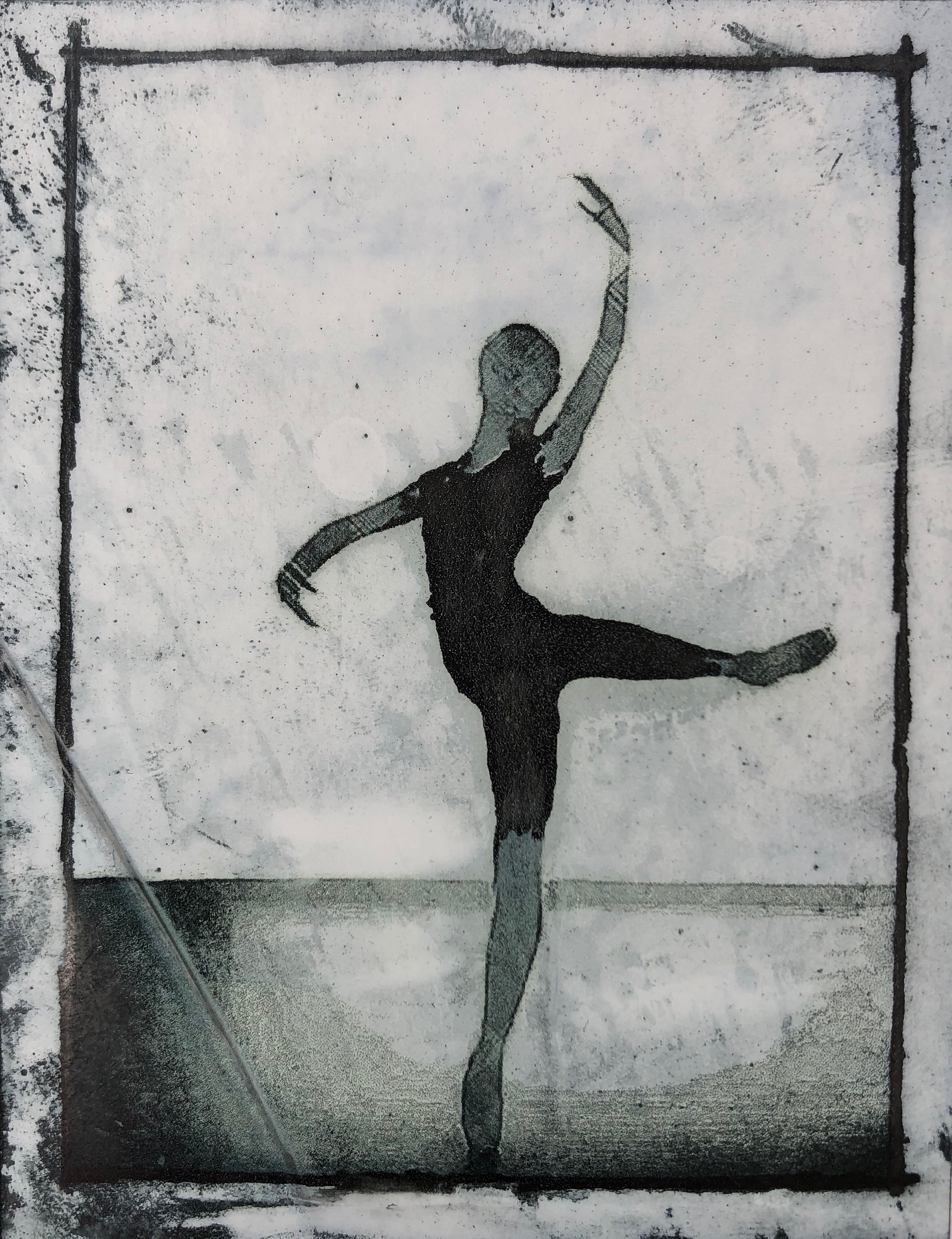 This small lithographic plate was inspired by ballet, which I loved to watch as a child. This is the polyester litho plate from which a few prints were made, but more no more are being produced from this plate.
Once a print run is finished the plate itself is a reversed image of the prints. Polyester litho is a thin paper-like plate with a coating on one side that resembles a stone surface and can be printed from using relief ink. Once the plate has been through the press it develops marks and creases from the pressure, which I particularly like as it adds to the patina.

It was printed with Black oil-based relief ink.

This original plate comes backed onto board and framed with a photo mount on the back so it can be propped on a shelf rather than hung on the wall.