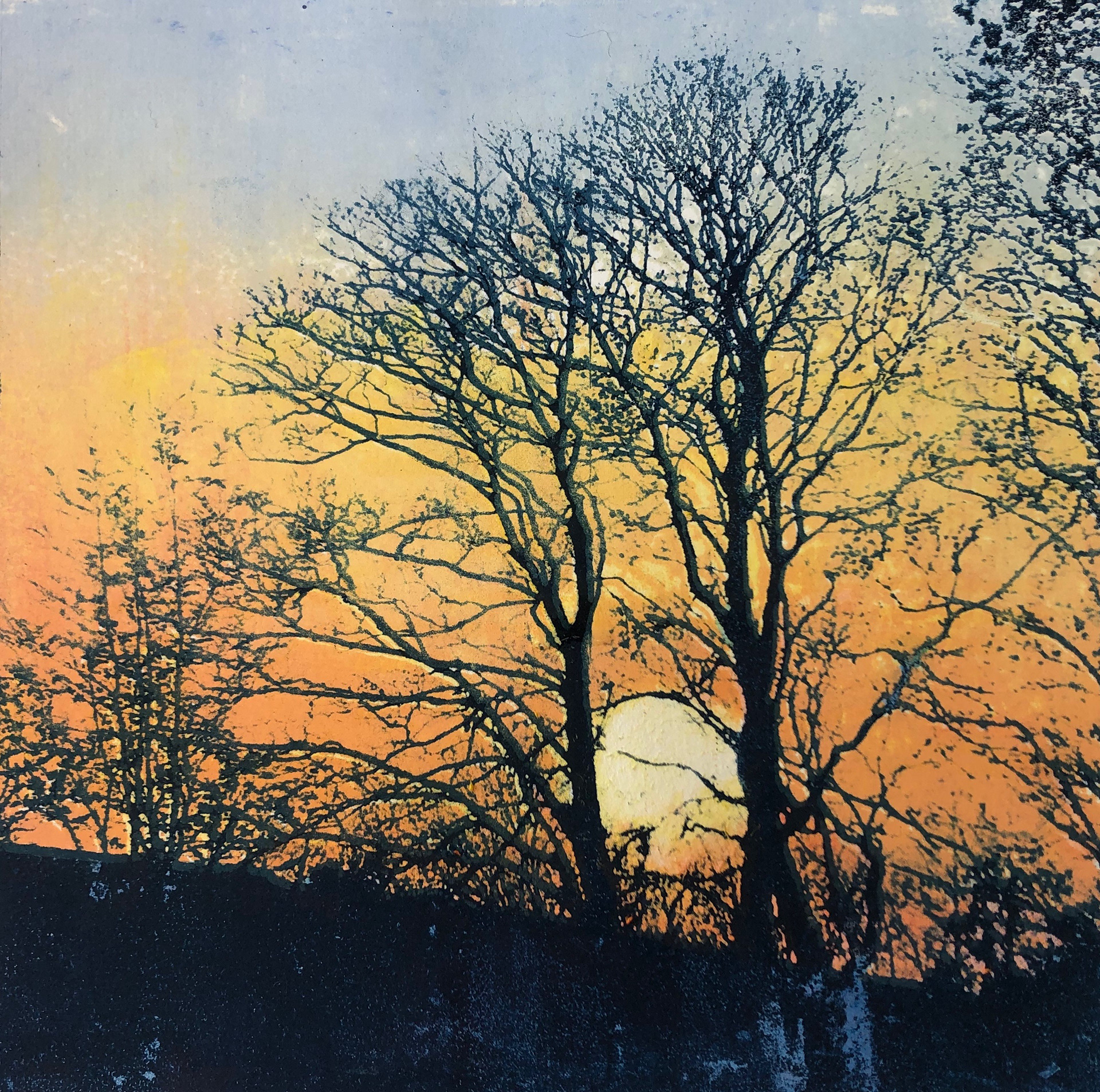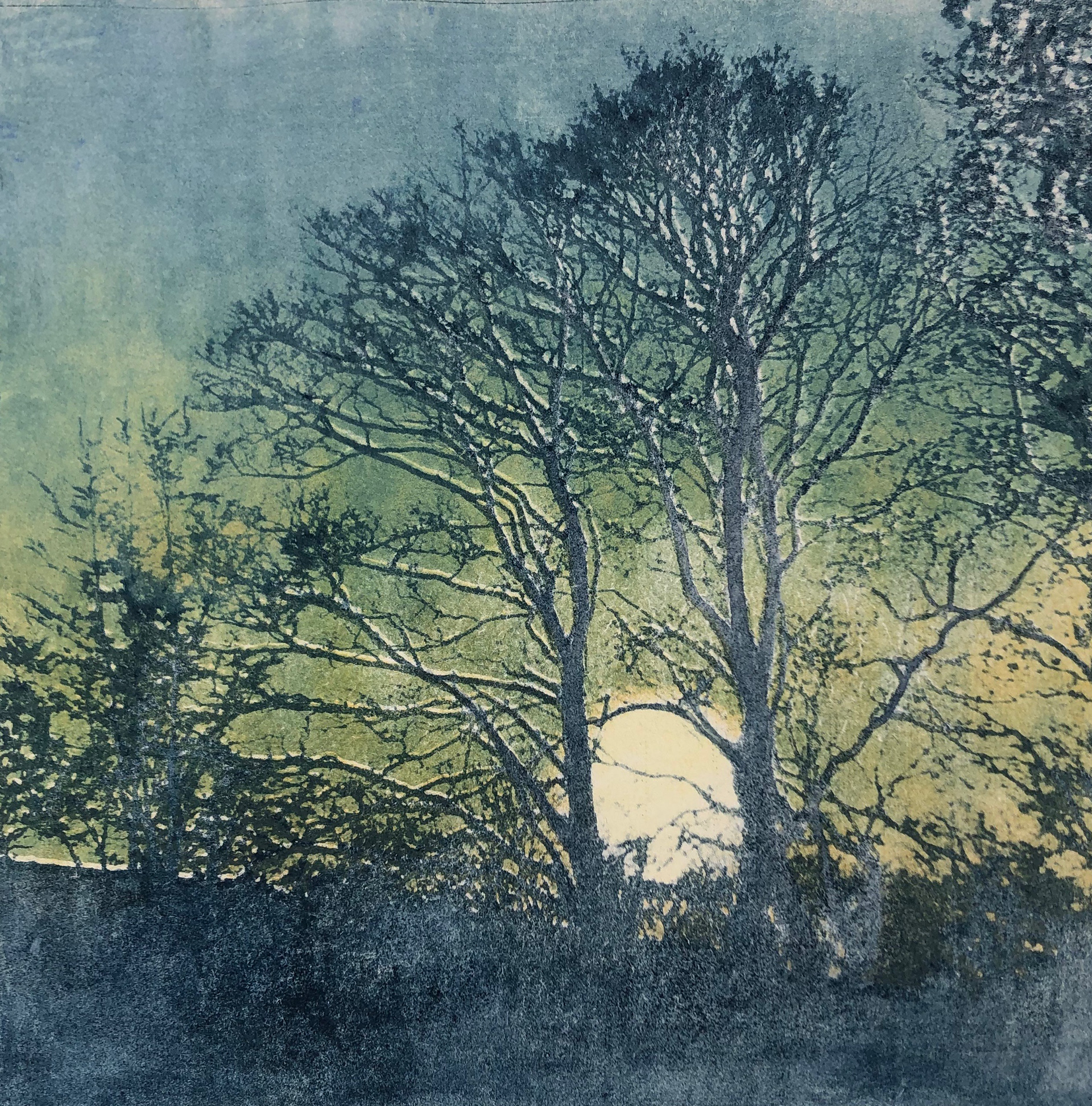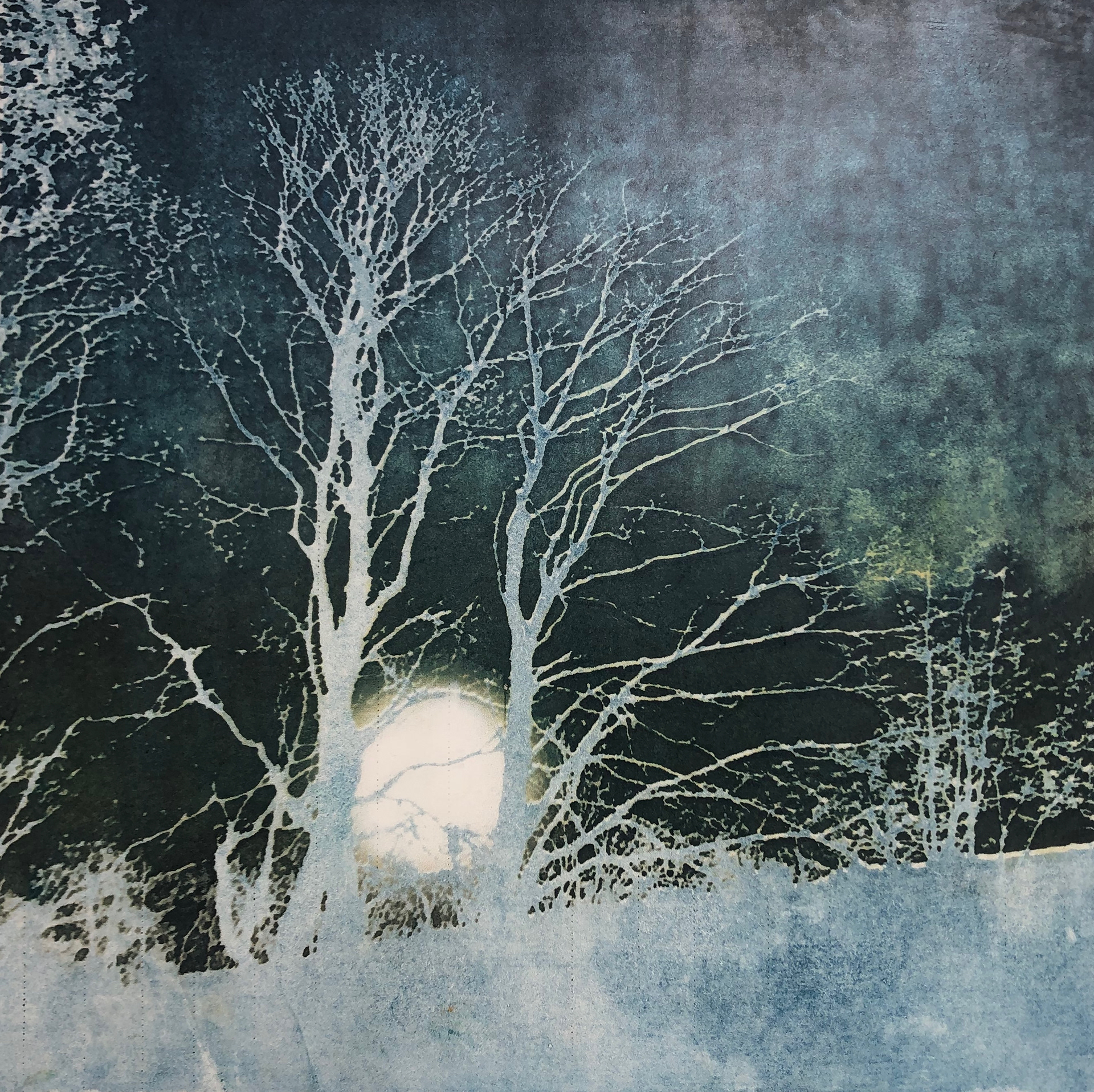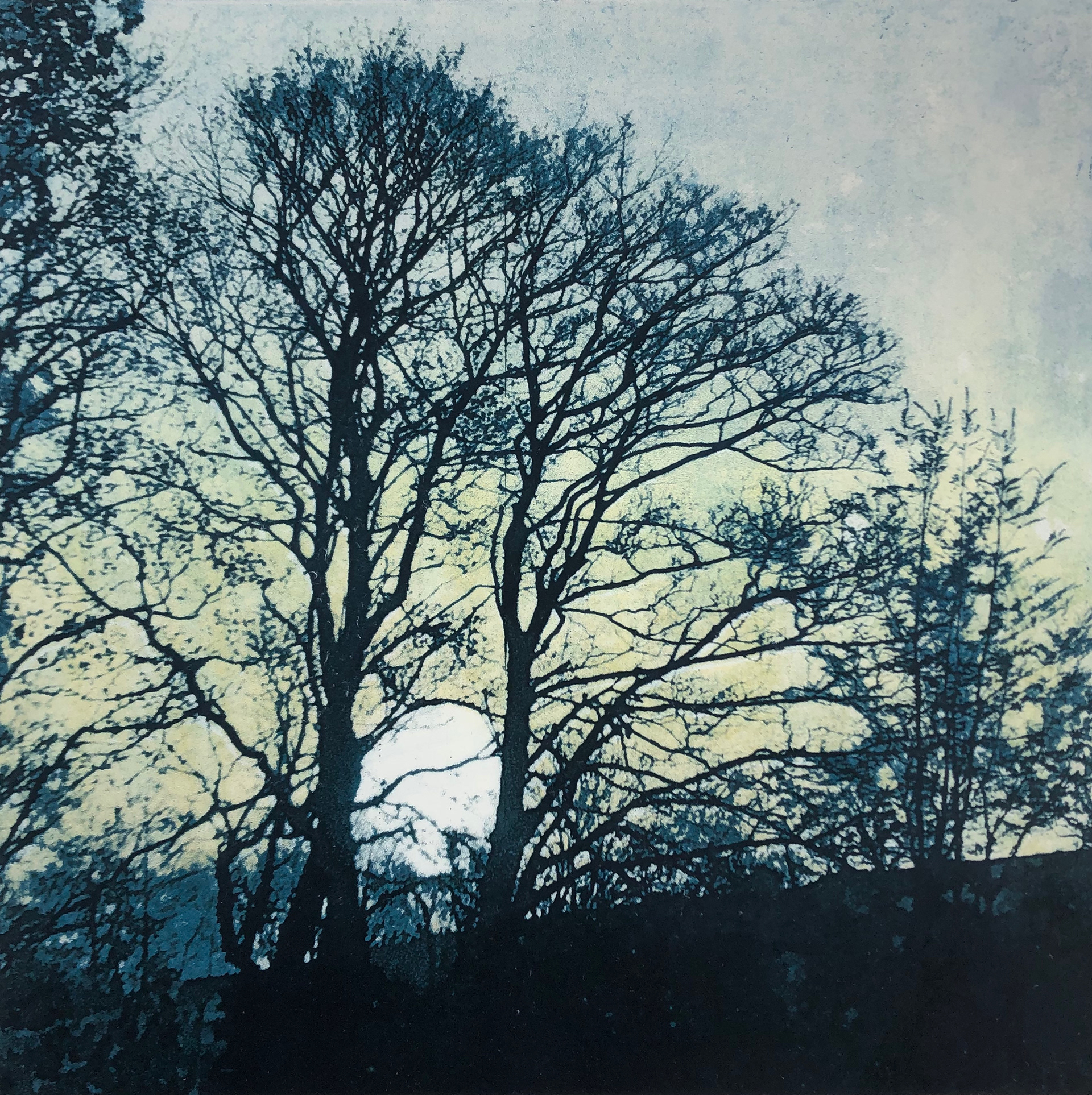 This is a limited variable edition lithograph.

It is of the moment when the sun sets behind the trees of my favourite spot in the Yorkshire Dales.

All my prints are Variable Editions so I can play with colour & markmaking which also means each print is distinctive and original. There may be printmaking marks on the paper outside the image which is due to the enthusiastic nature of my printmaking. 
Image six
Image size  20x20 cm - Mounted 32x32 cm.

Edition of 4 prints (all sold) plus ghost print and 2 plates