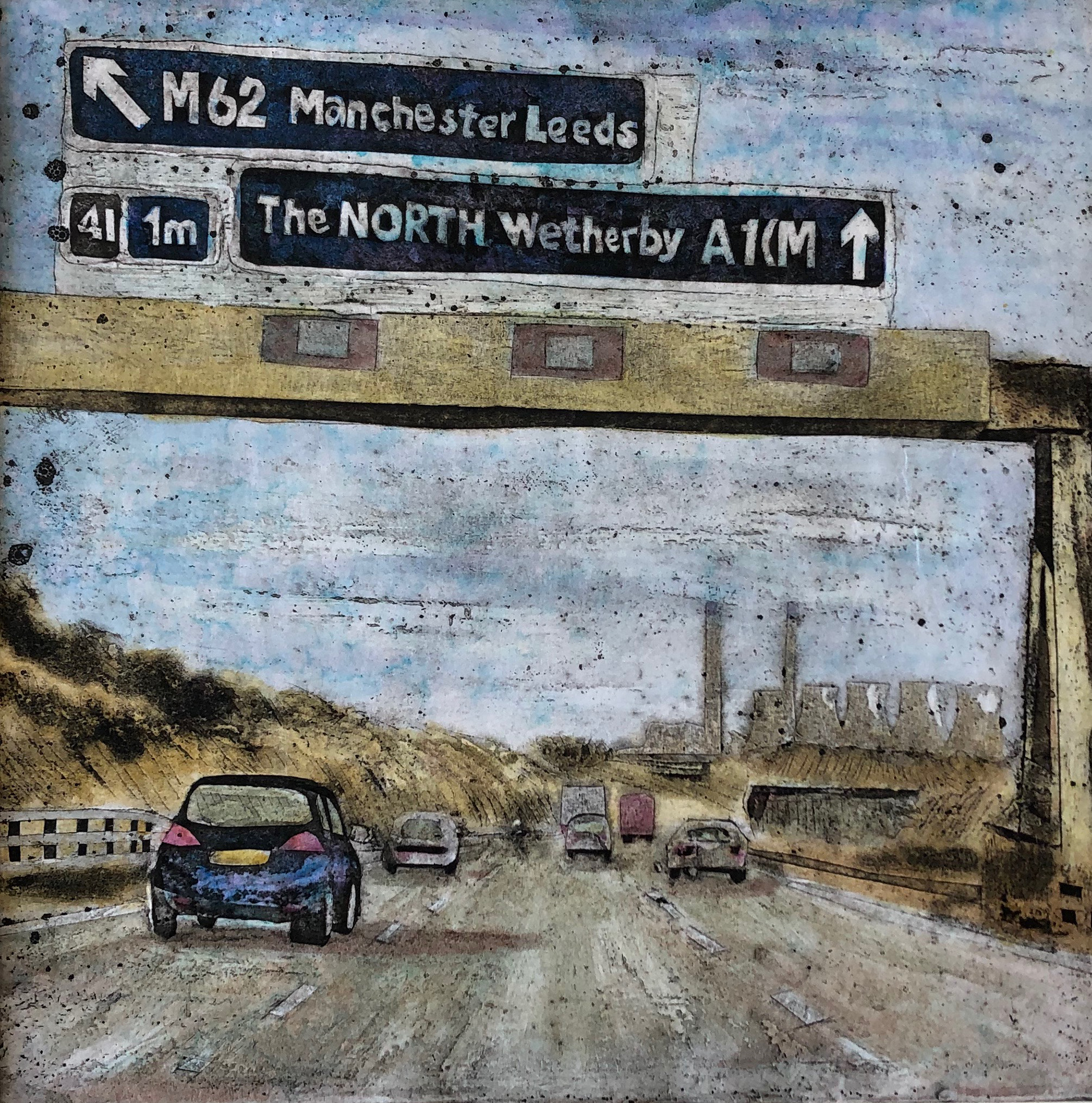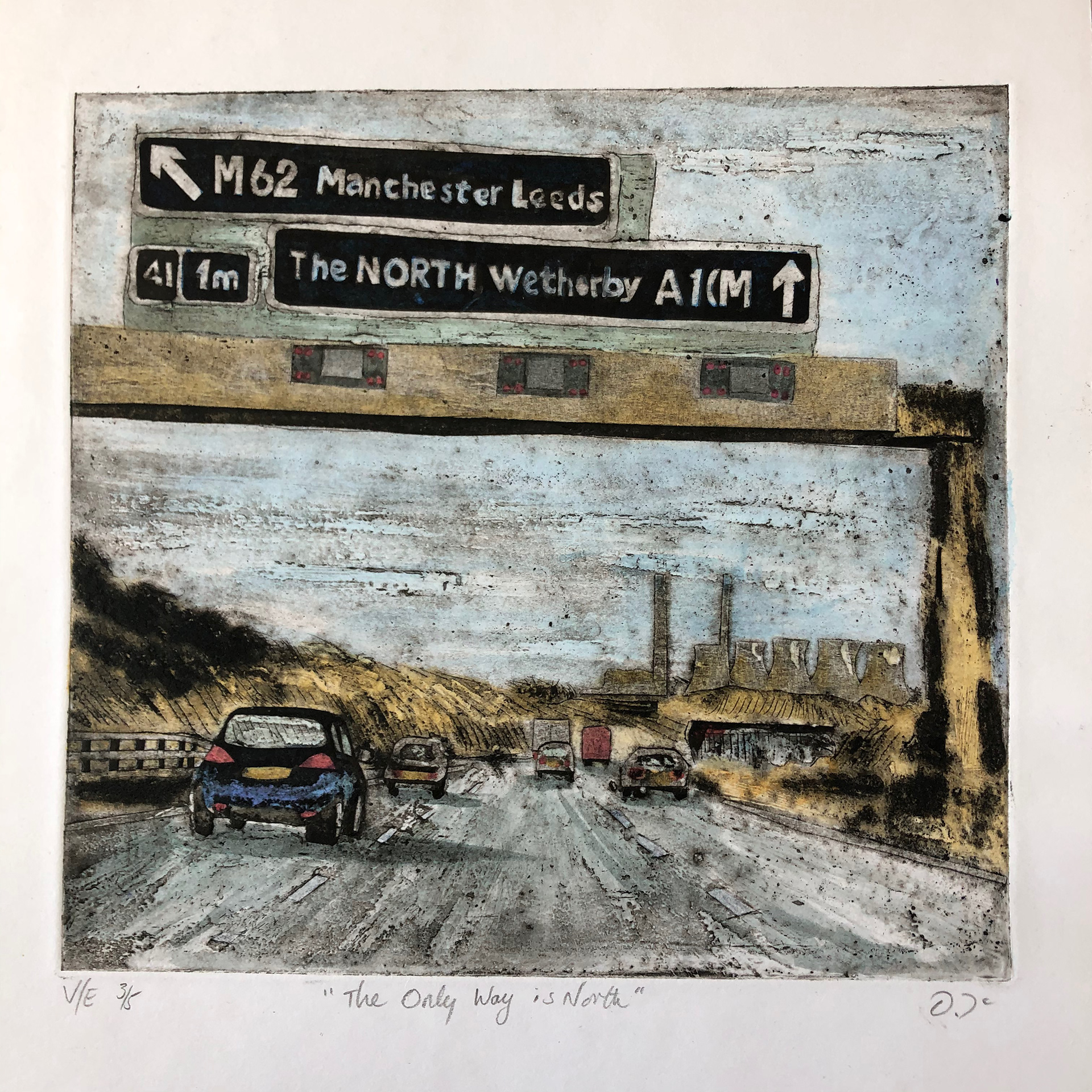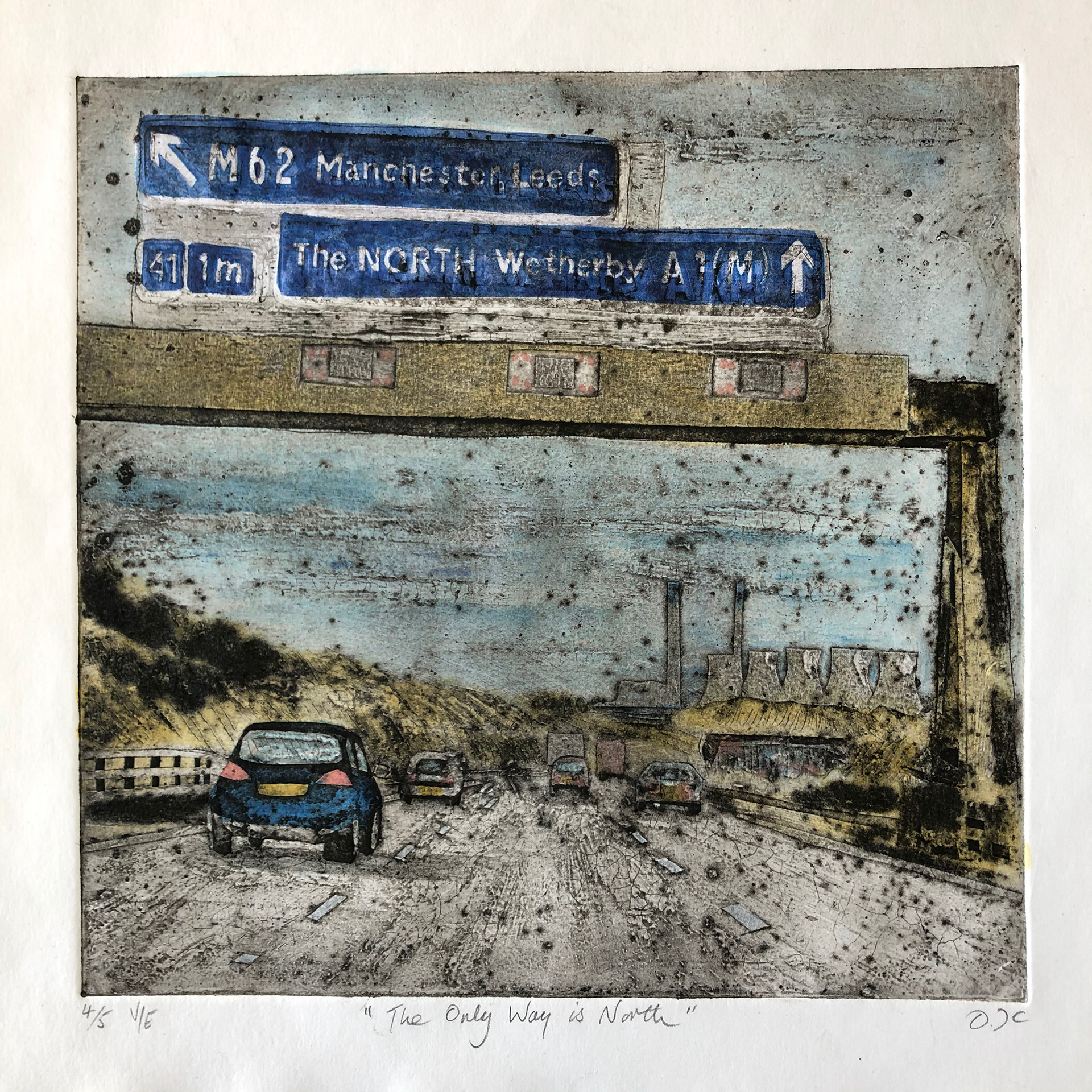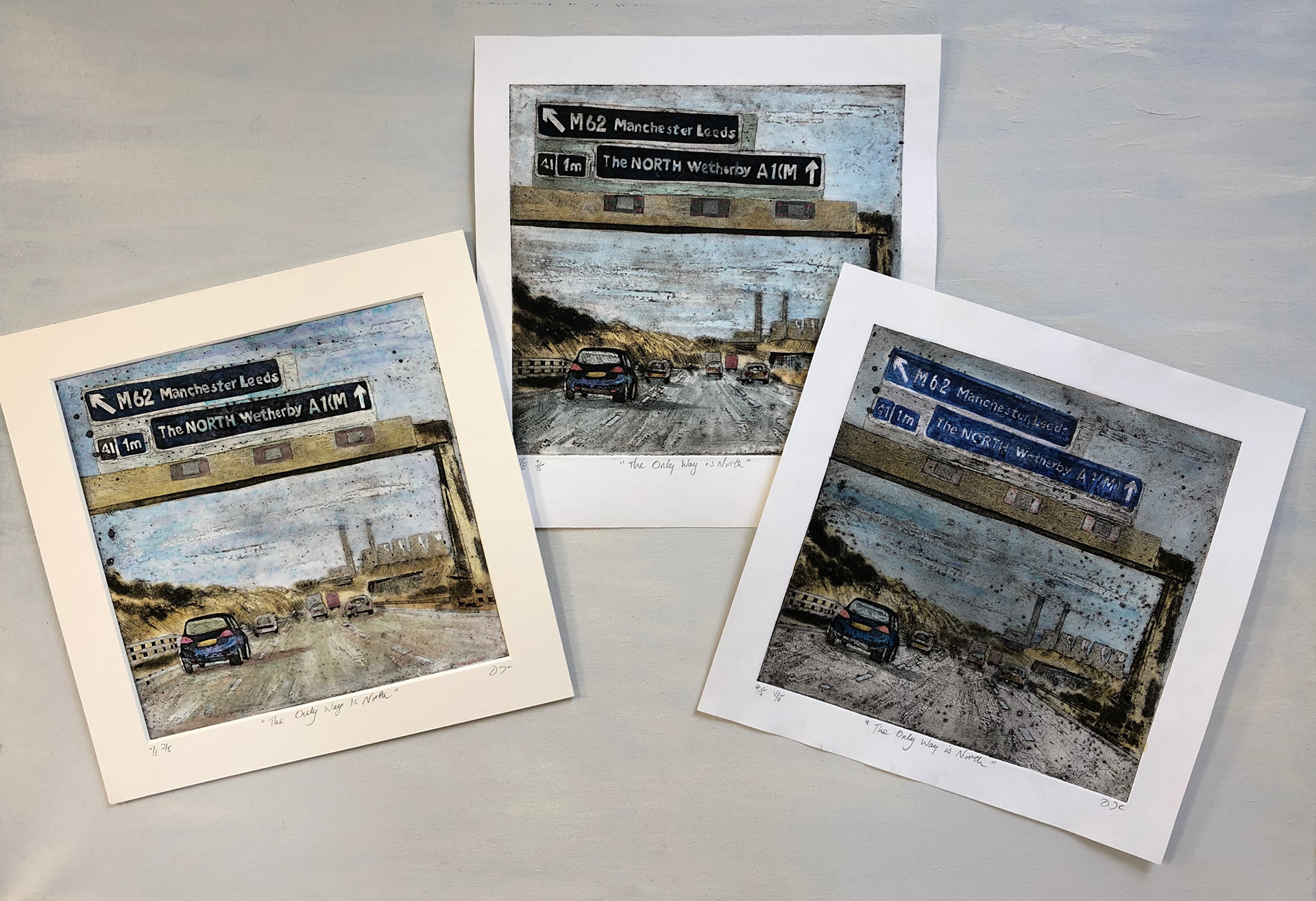 Edition Sold Out
This collagraph is based on a drive I make regularly up the A1 to Yorkshire.
This is a limited edition of 5 variable prints, of which 3 are still available, numbers 2,3, and 4. Each print is different as I like to vary inking up and mark-making techniques on each pressing. The prints have been hand-tinted with Winsor & Newton inks. 
The print shown is 2/5 and comes presented in a window mount and backed ready to frame. If you would like a different, non-mounted print the last image shows all three available and numbered from left to right.