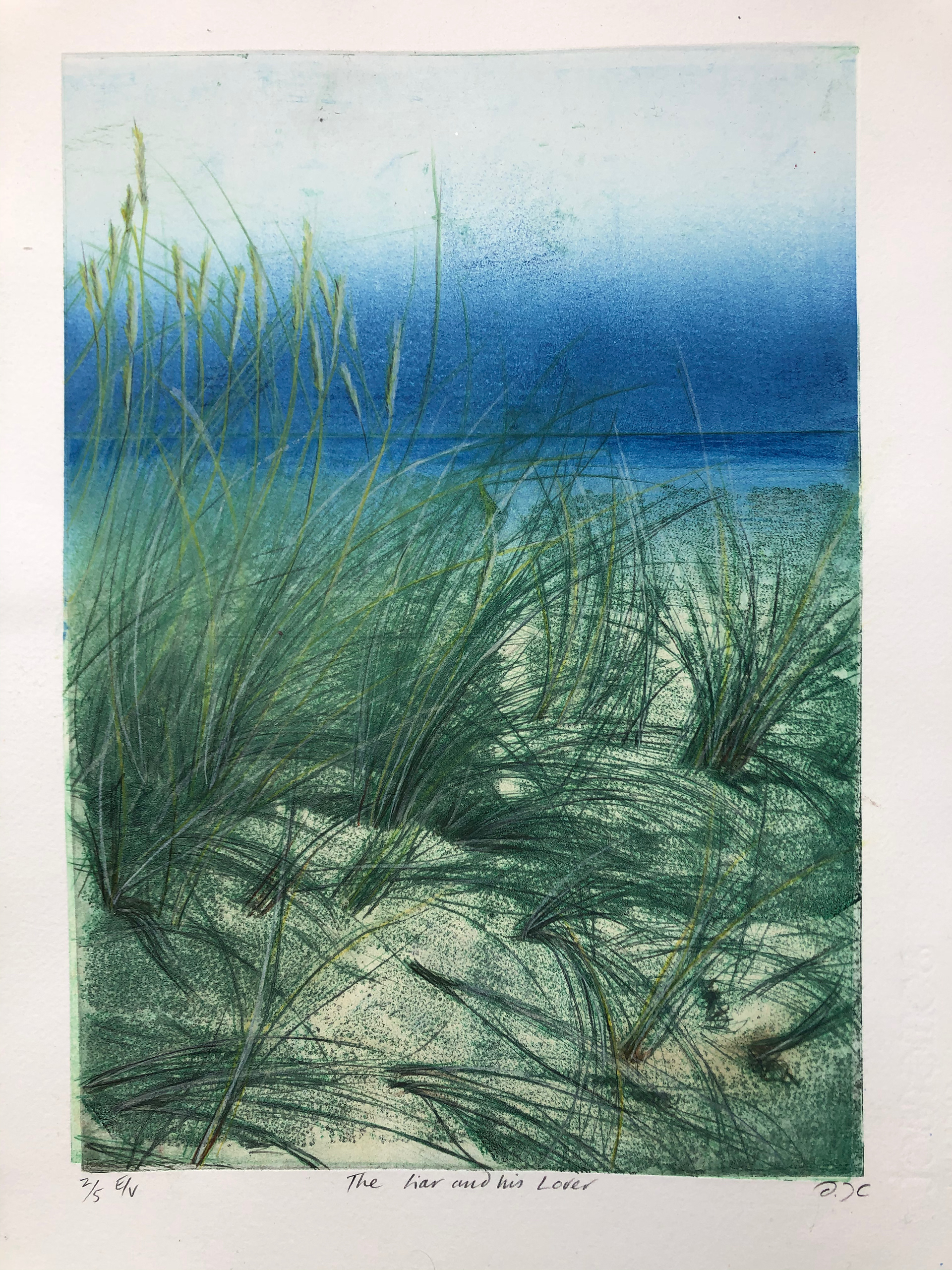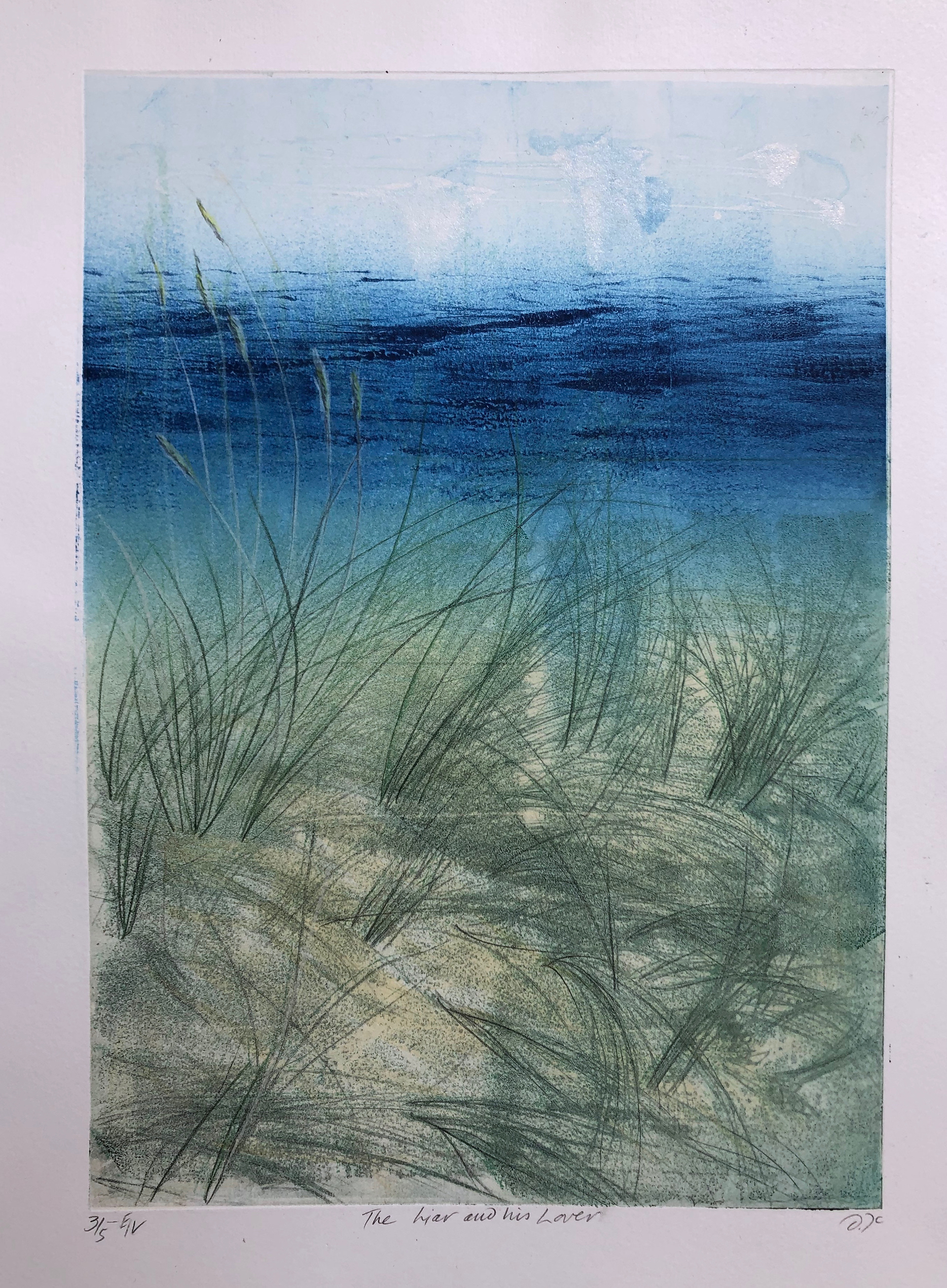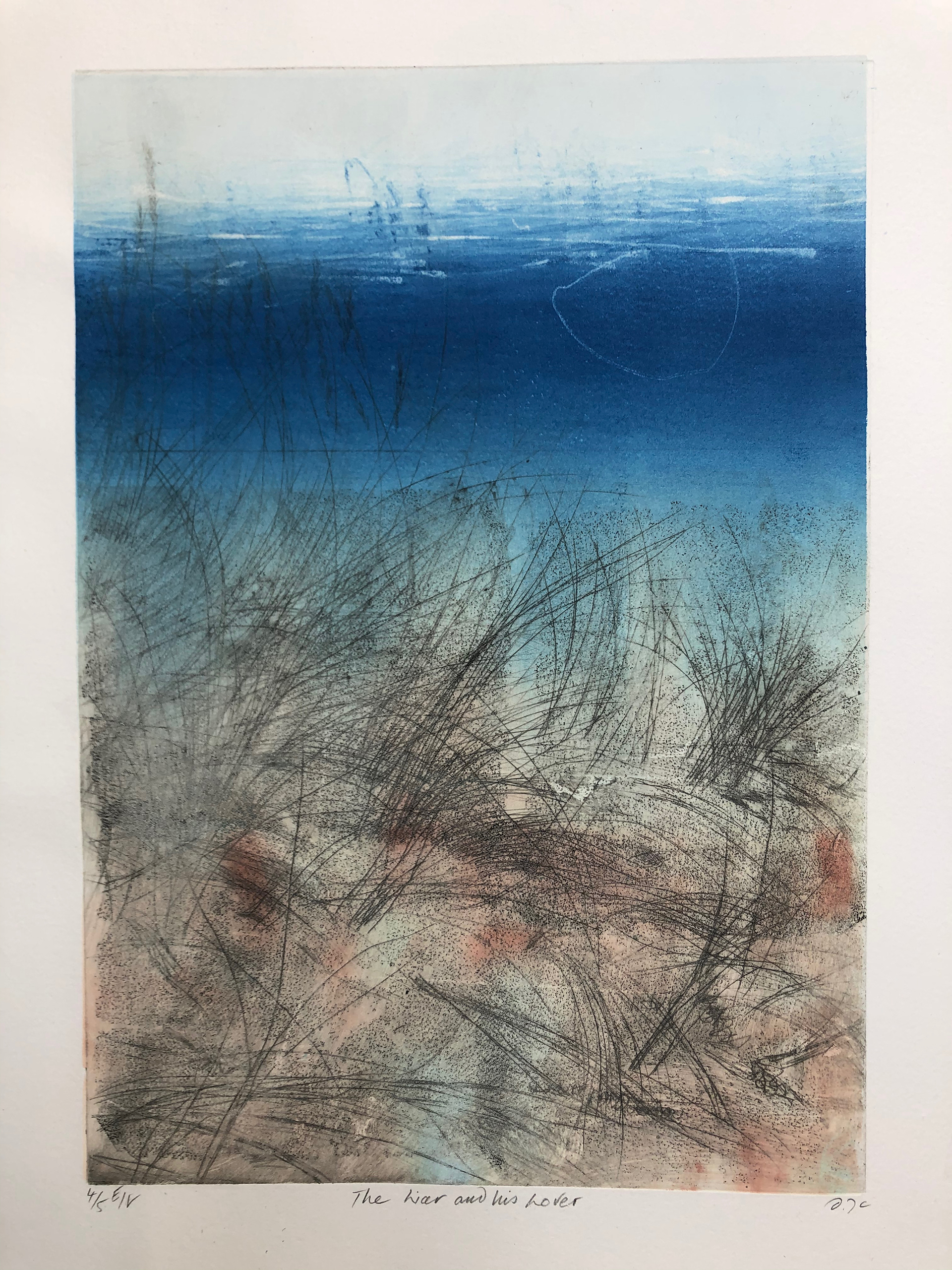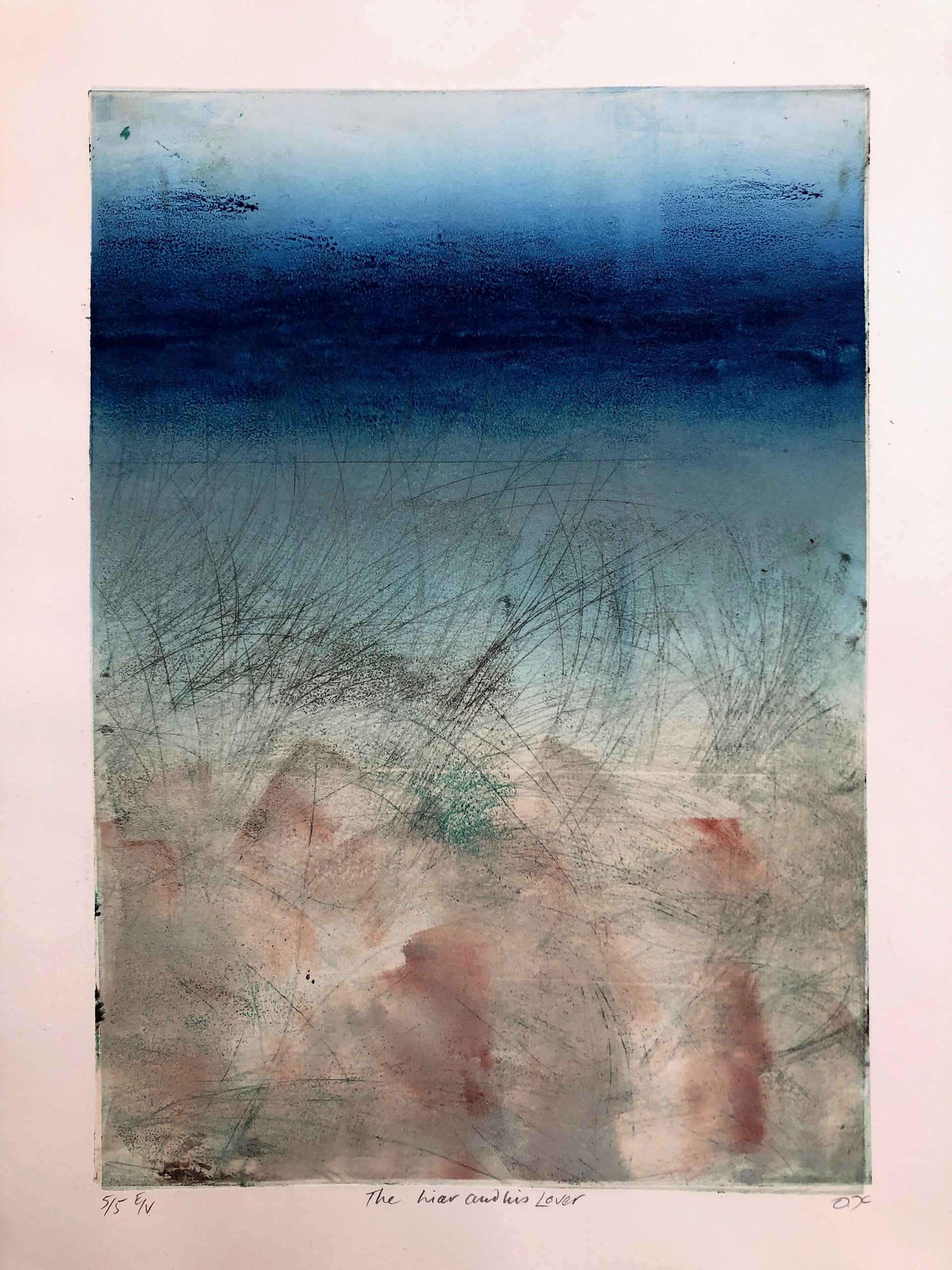 This is a limited variable edition drypoint with a monotype background.

It is of the beach and dunes near the Arken museum in Denmark.

All my prints are Variable Editions so I can play with colour & markmaking which also means each print is distinctive and original. The monotype backgrounds are very painterly as I used brushes and small rollers to create the beach and sea. The prints will be listed separately as they are so different.

The print shown below is number 4 out of an edition of 5. Prints No. 1, 2 & 3 are sold

Please note that the image itself is 20 x 29cm.