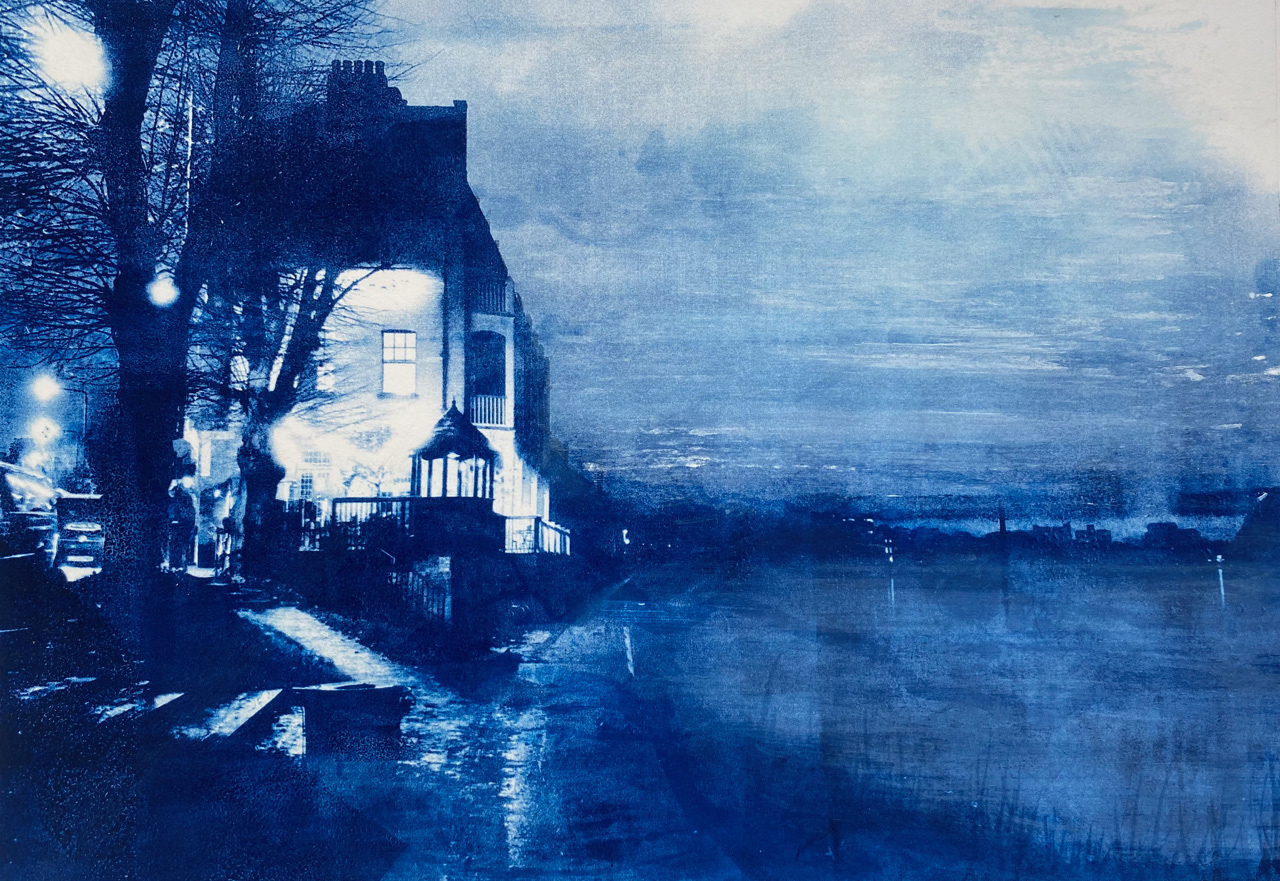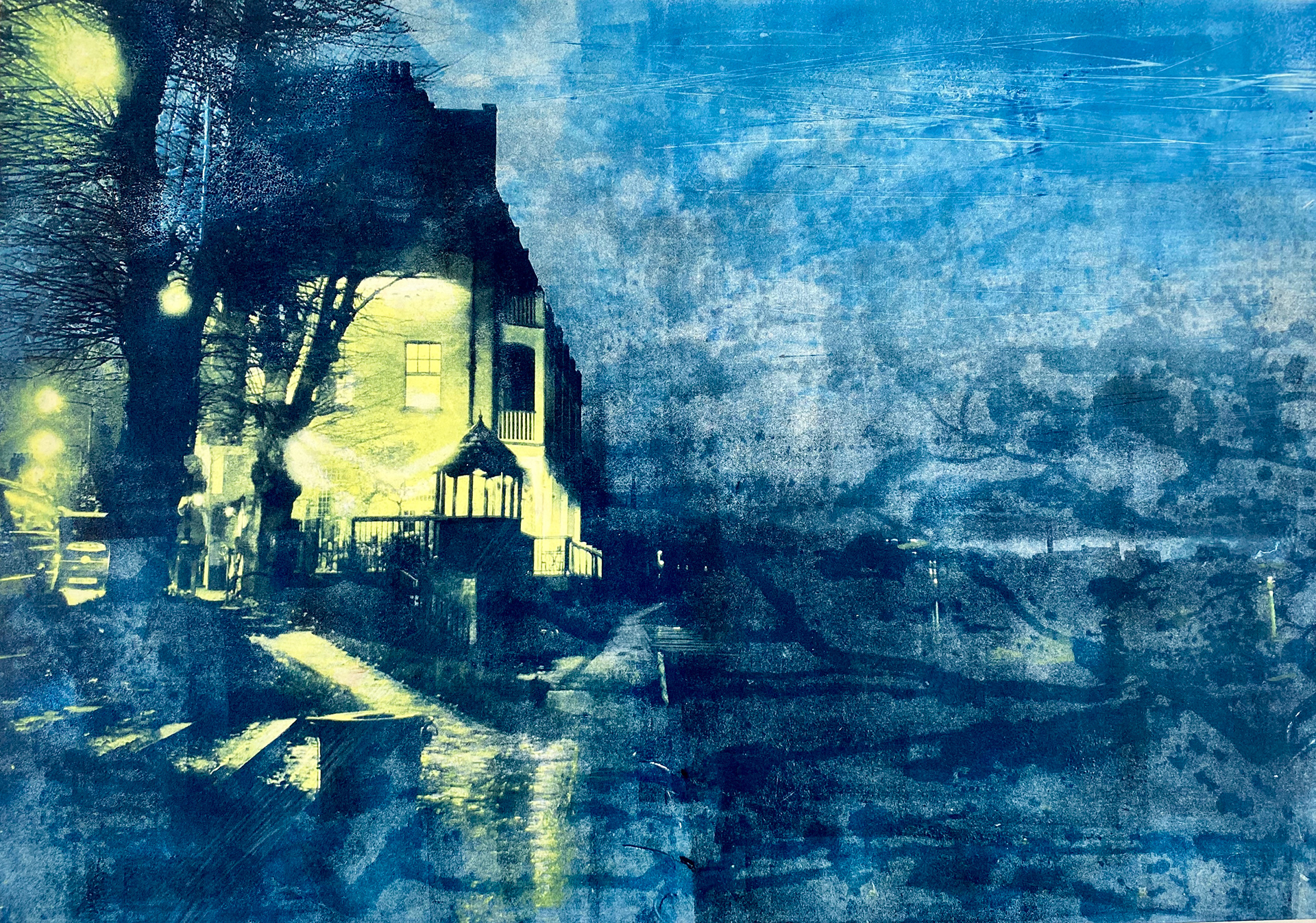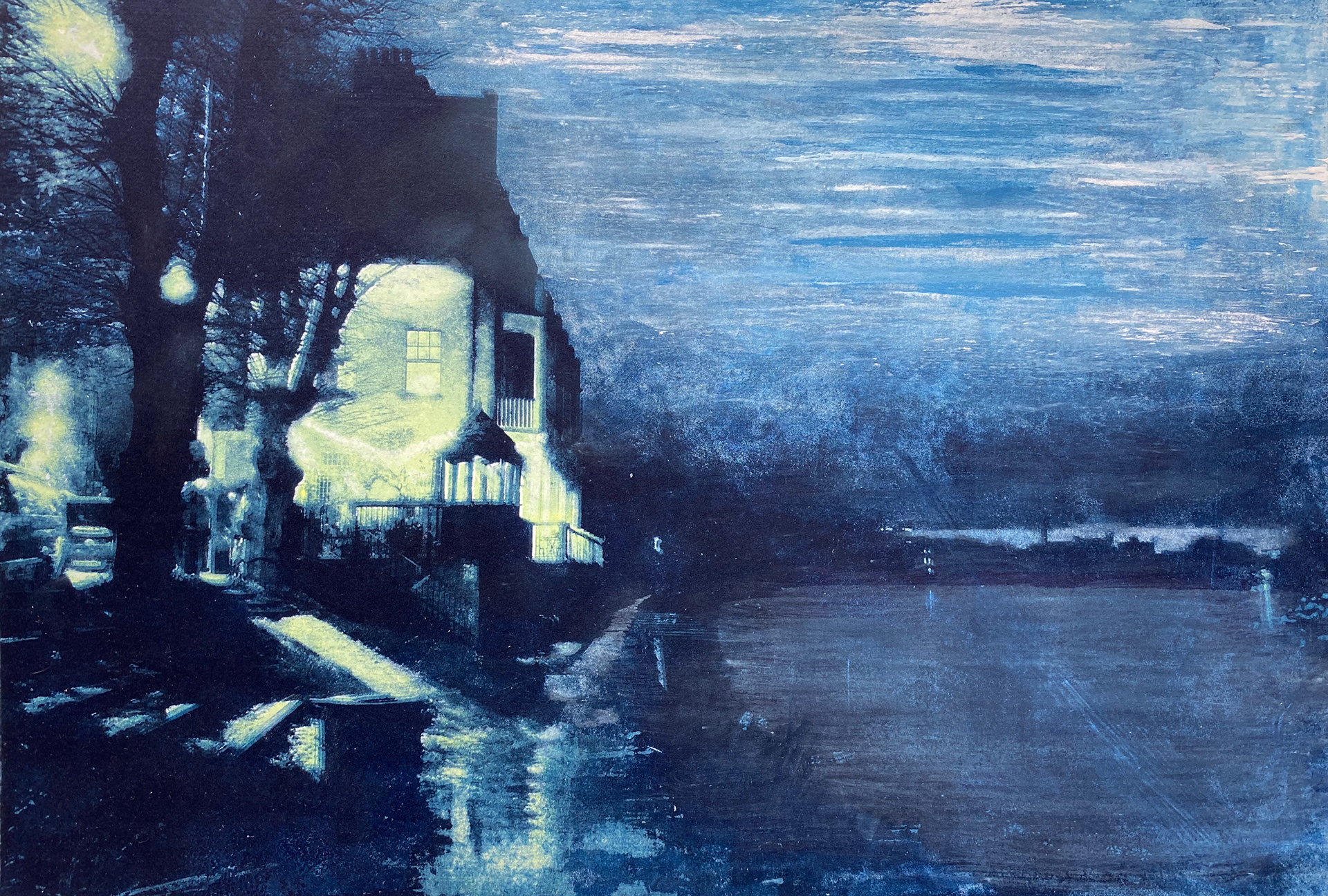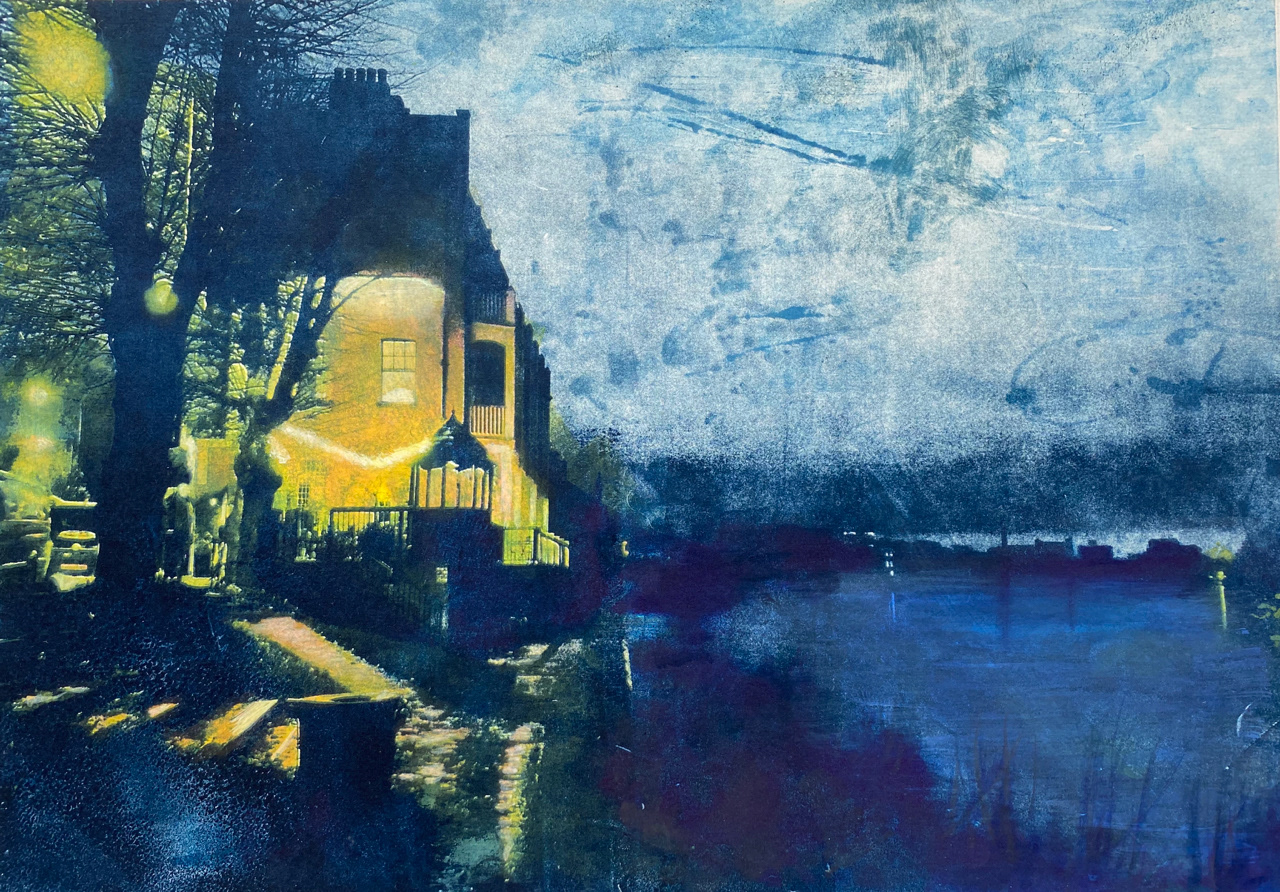 A hand-embellished lithograph on paper printed with Bronze Dark Blue and Black oil relief ink. 

This is The White Hart at Barnes, a pub by the side of the River Thames where you can watch the sun set as rowers go past, and which is brightly lit when you approach in the dark. This hand-pulled print was finished during lockdown when I had no access to the large printing press I normally use, and so has been embellished by hand using rollers, brushes and even fingers, so combining printmaking and painting.

As a limited variable edition of 4 prints, each one is completely original as they have been finished by being hand-painted.
Size: 50 x 38 cm (unframed) / 41 x 29 cm (actual image size)