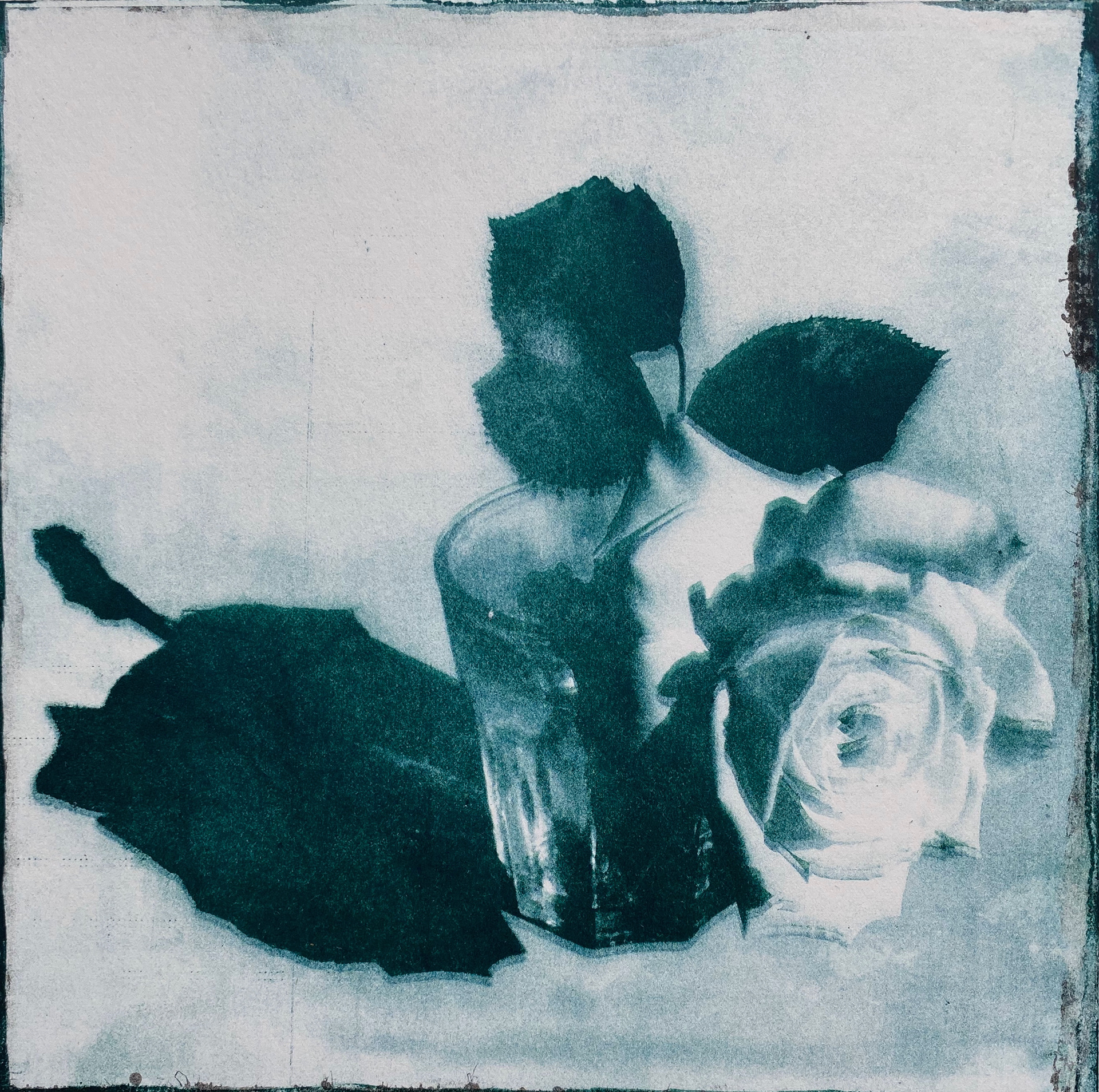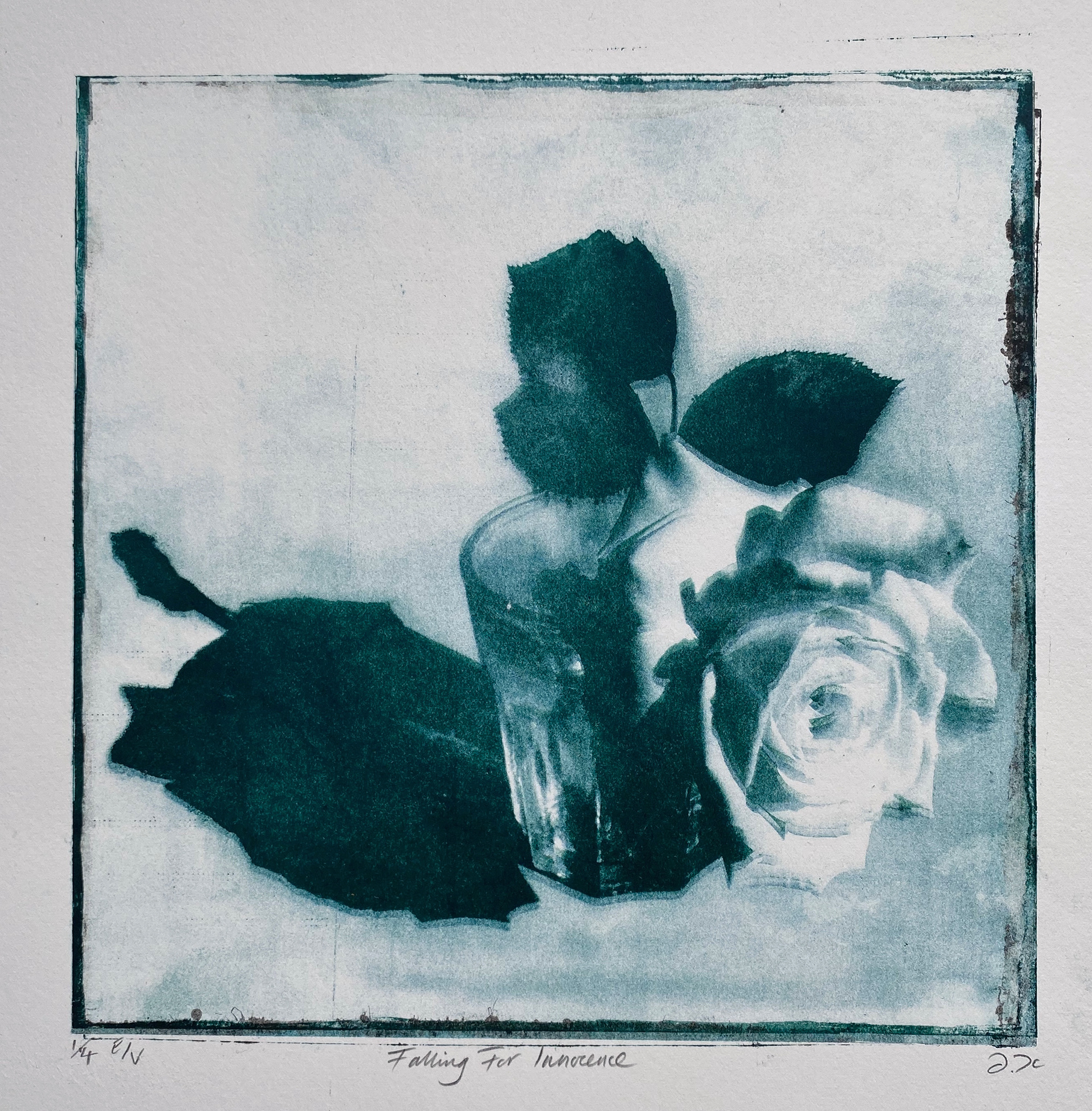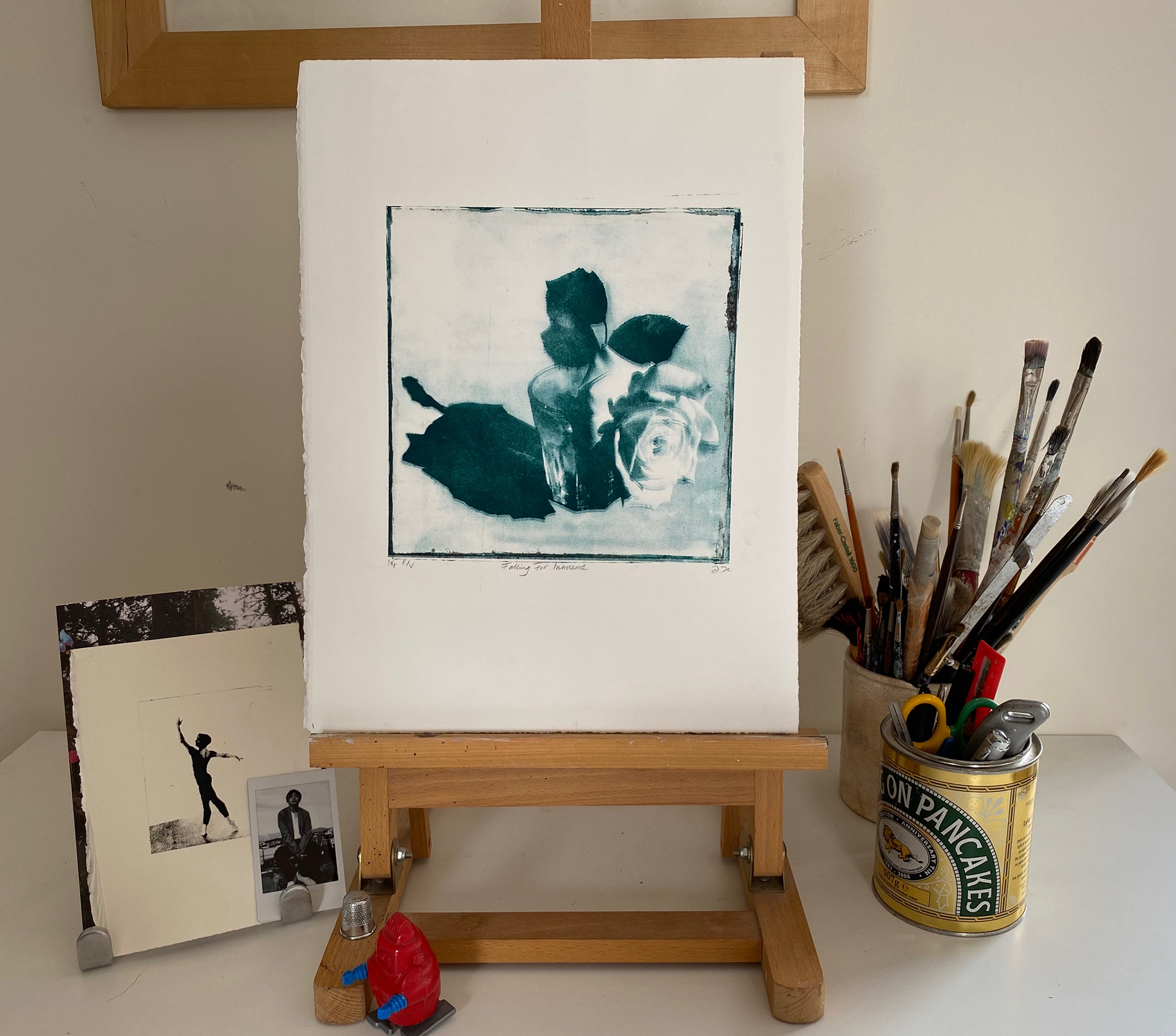 This is a limited variable edition lithograph.

It is of a climbing rose in my garden called 'Swan Lake', which is creamy white with a faint blush of pink at the heart.

This print is number 1 out of an edition of 4 and has a greenish tinge. It is a very soft print which with the black edging gives it a blurry old photograph effect.

All my prints are Variable Editions so I can play with colour & markmaking which also means each print is distinctive and original. There may be printmaking marks on the paper outside the image which is due to the enthusiastic nature of my printmaking. These can be hidden by use of a smaller window mount if so desired. This was printed with a green black oil-based relief ink.
The image itself is 20x20cm