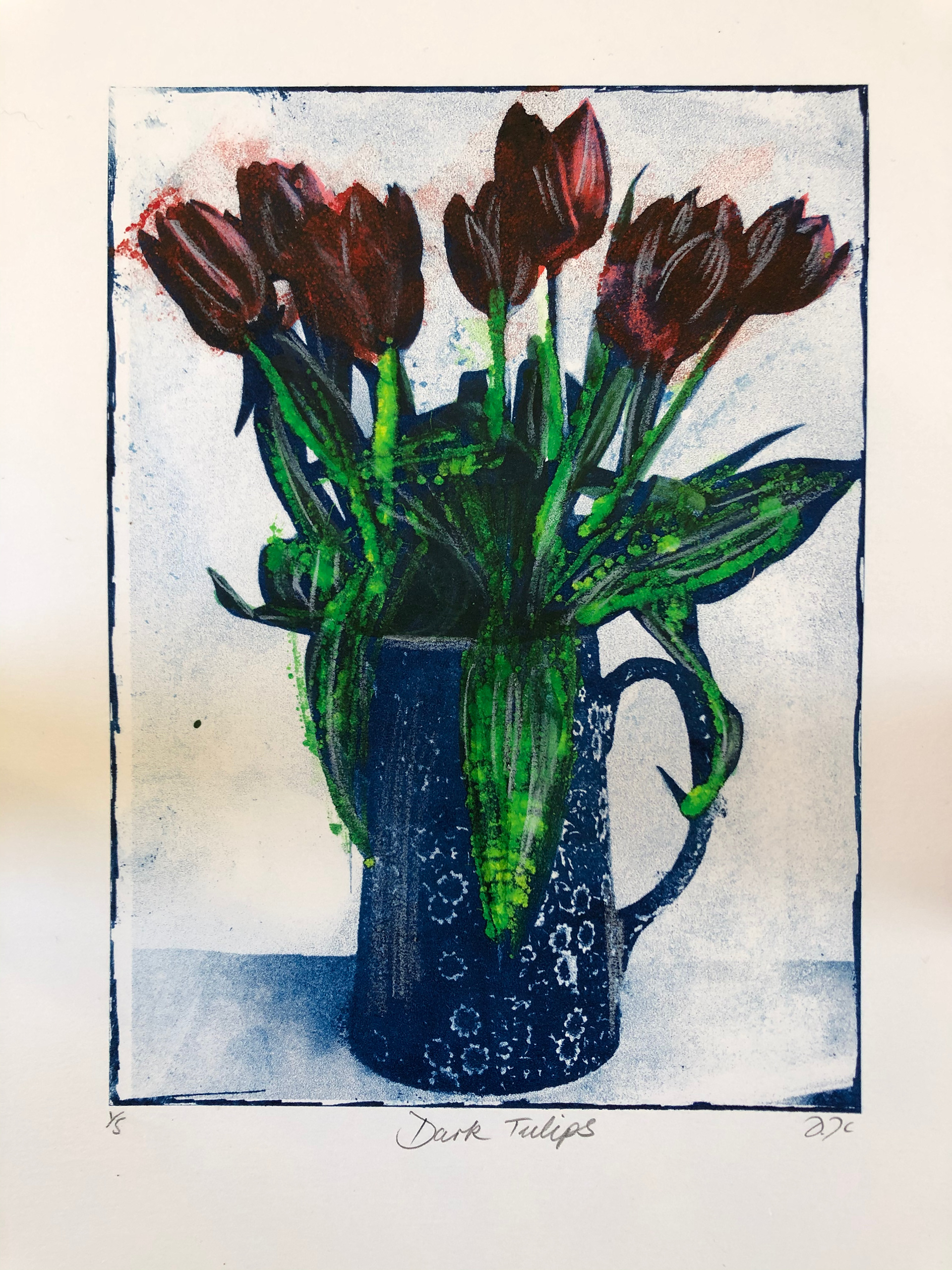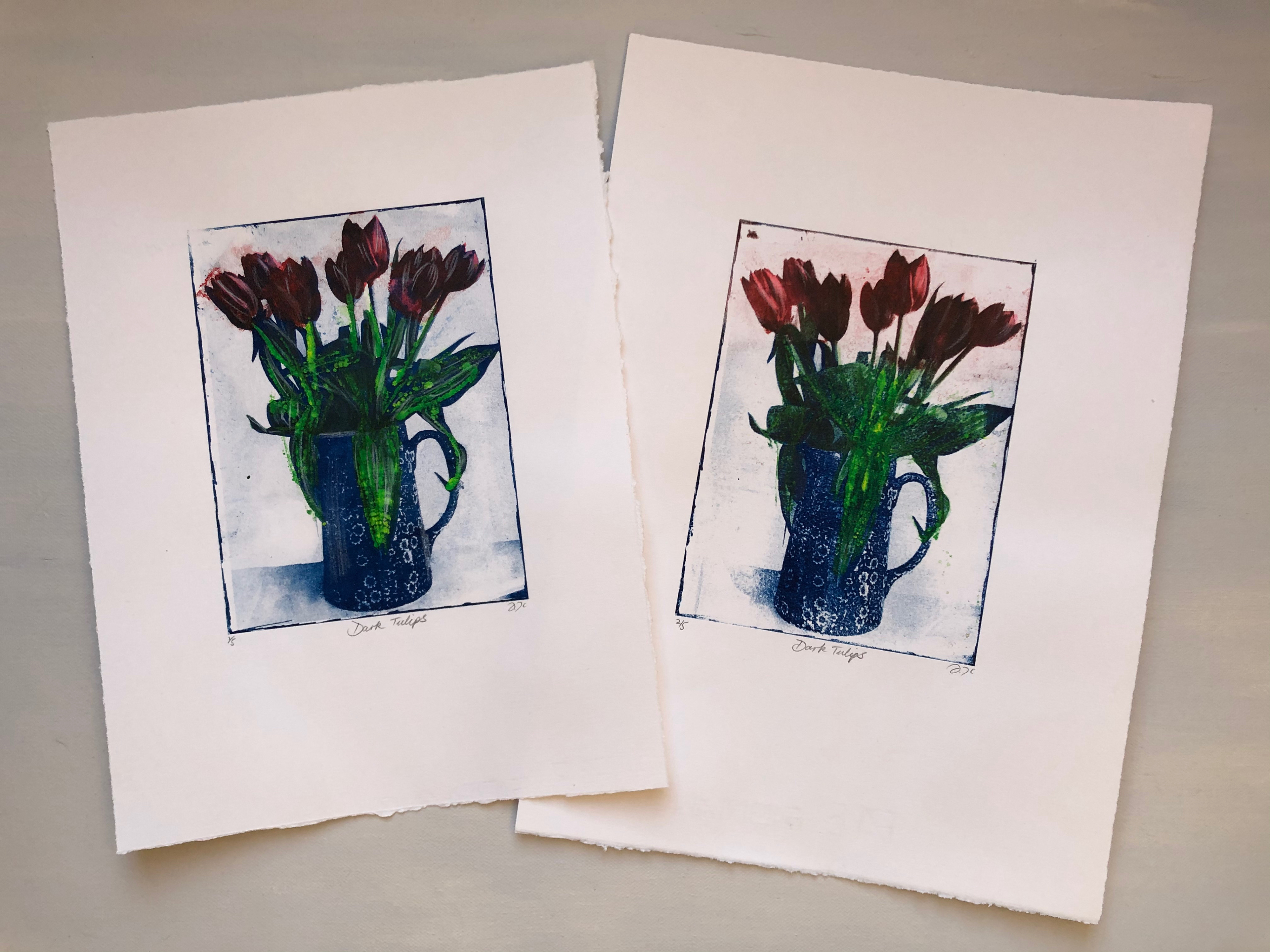 I love to put red tulips into this dark blue patterned Burleigh jug 

This is a limited variable edition of 5 which has just two prints remaining, numbers 1 and 2. 

Polyester litho is a thin paper-like plate with a coating one side that resembles a stone surface and can be printed from using relief ink.
It was printed with oil-based relief ink and hand embellished with a light layer of water-based ink.
Size: 22.5 x 27.5 x 2.5 cm (framed) / 16 x 21 cm (unframed) / 12.5 x 17.5 cm (actual image size)