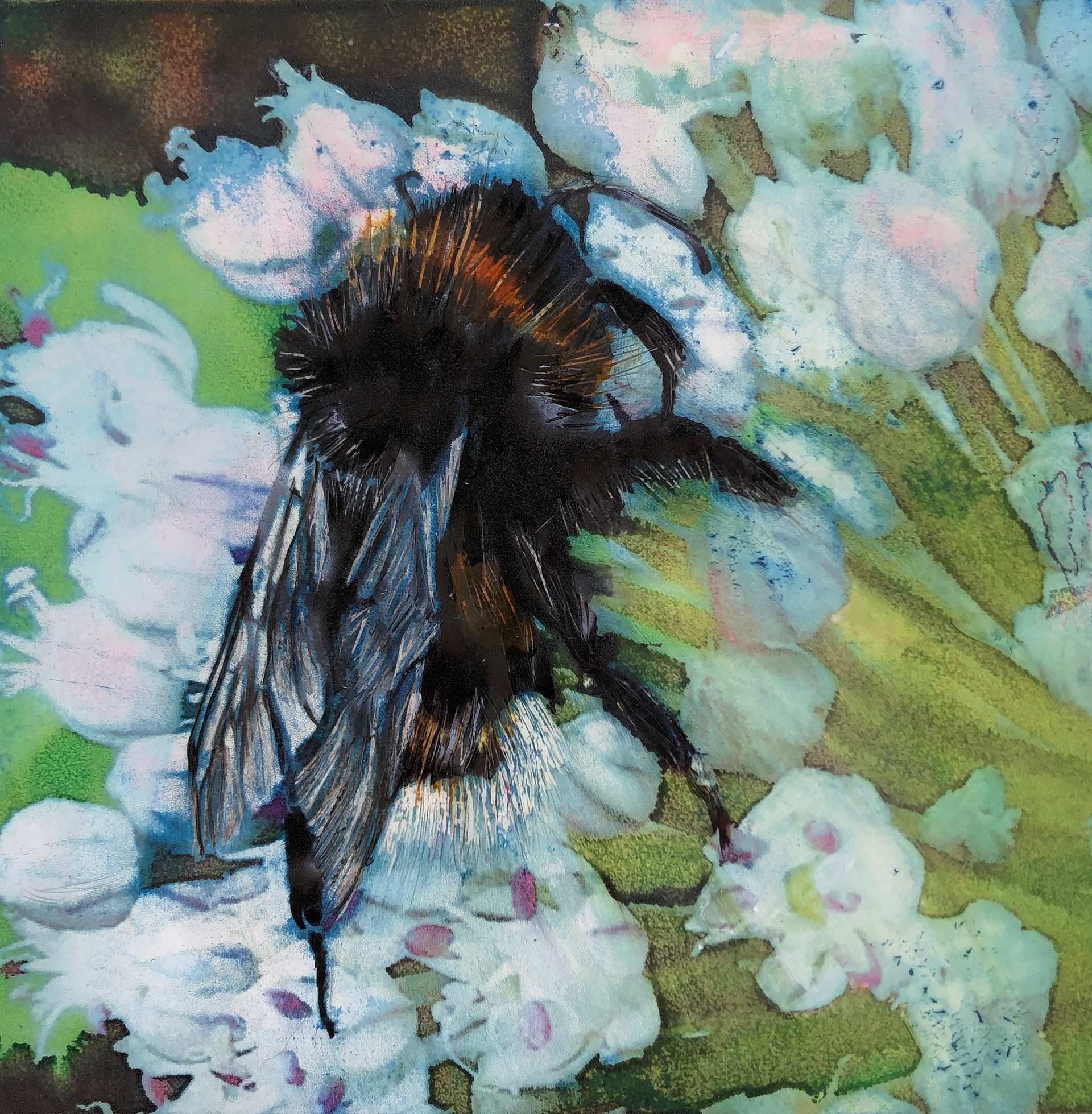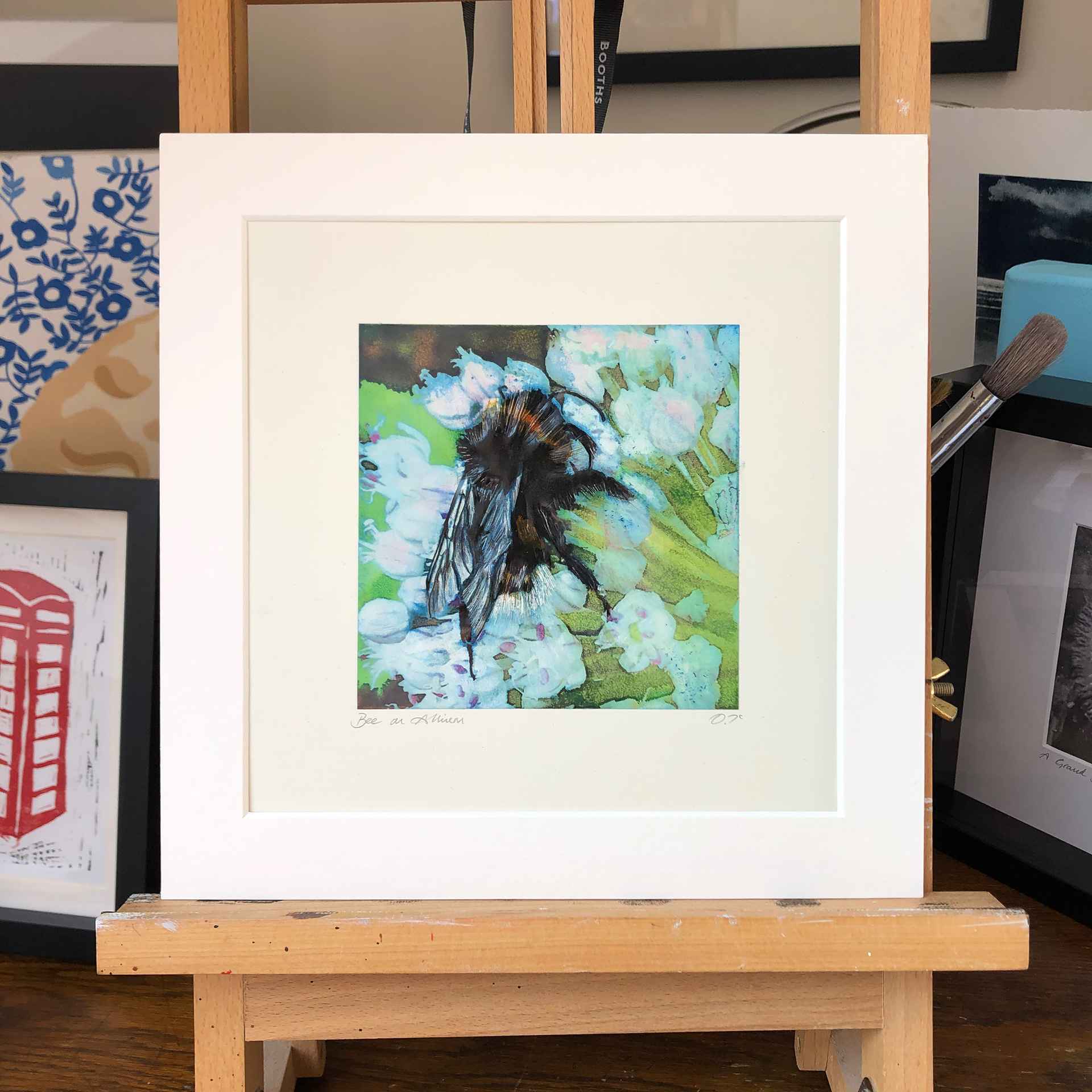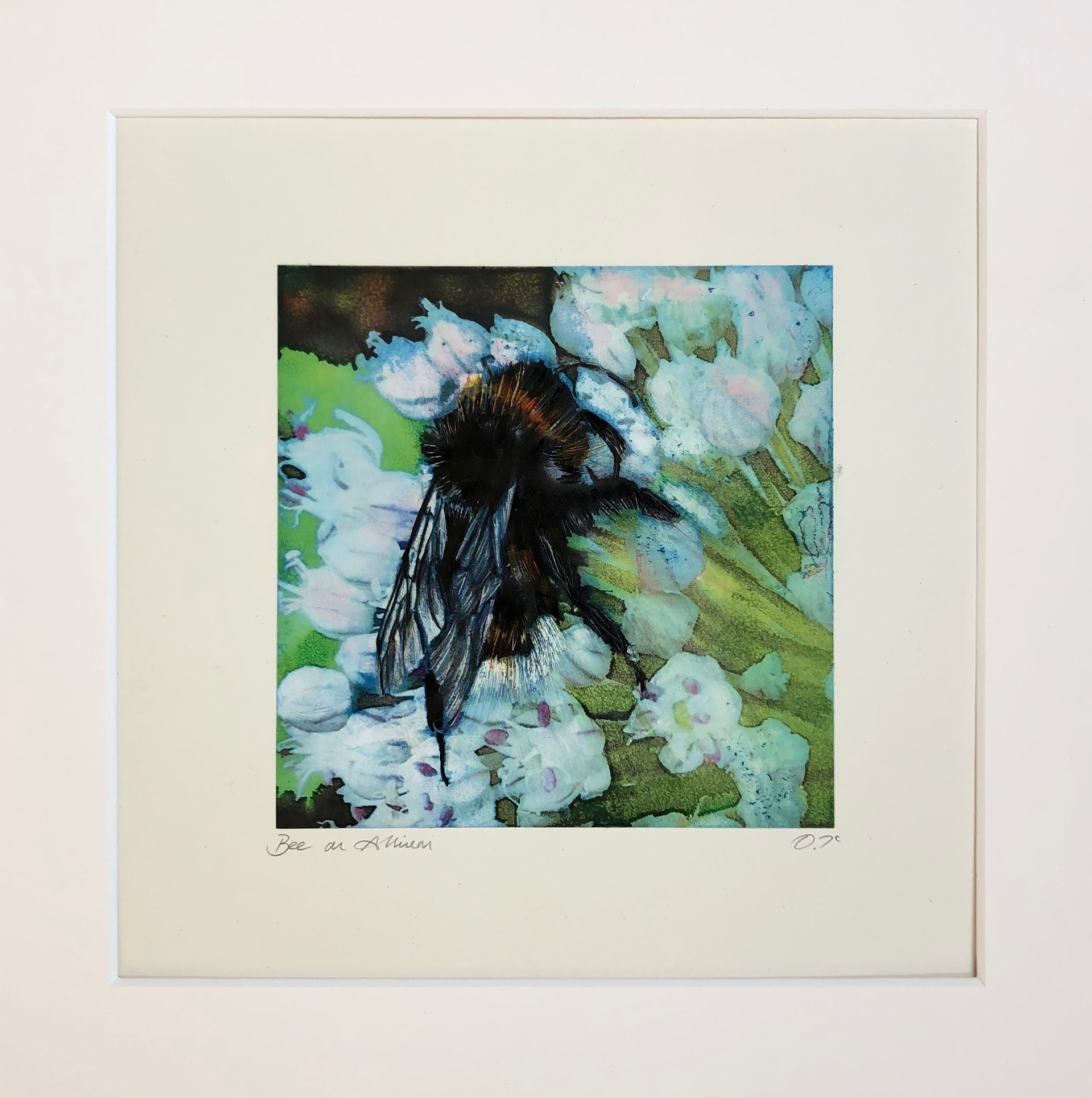 This lithographic plate was inspired by the bees in my garden. 
This is the polyester litho plate from which a very limited edition was printed, and no more are being produced from this image.
Once a print run is finished the plate itself is a reversed image of the prints. It often has marks and textures resulting from the printmaking process, which I particularly like as it adds the depth of the image. Please see the close-up photos for examples of these effects. I have painted on top of the plate with ink and scratched into it which has resulted in a textured effect on the body of the bee, so it does not lie flat.
Polyester litho is a thin paper-like plate with a coating one side that resembles a stone surface and can be printed from using relief ink.
It was printed with a mix of Black and Bronze Dark Blue oil-based relief ink.

This original plate comes backed onto board with a window mount and so is ready to frame.