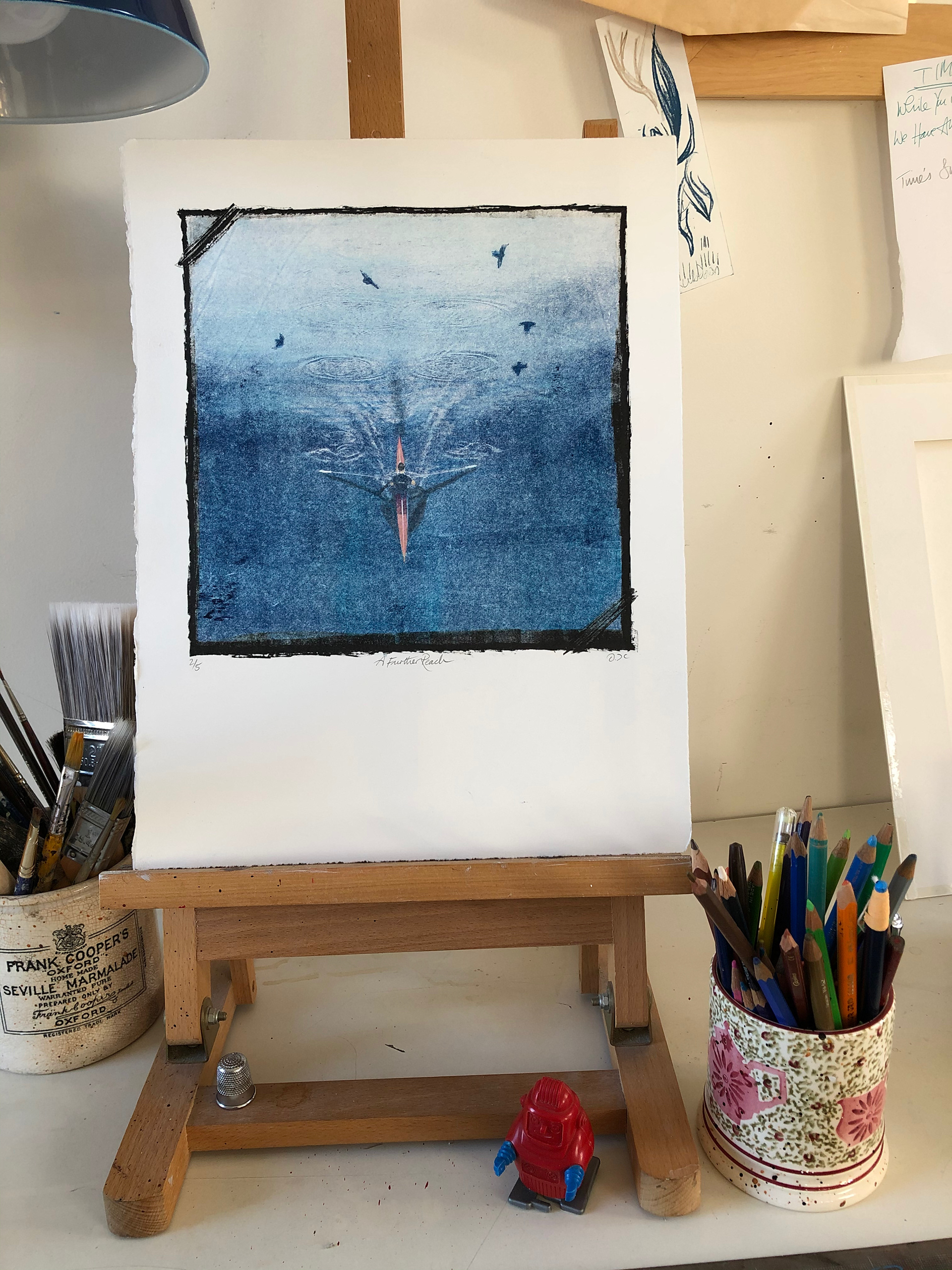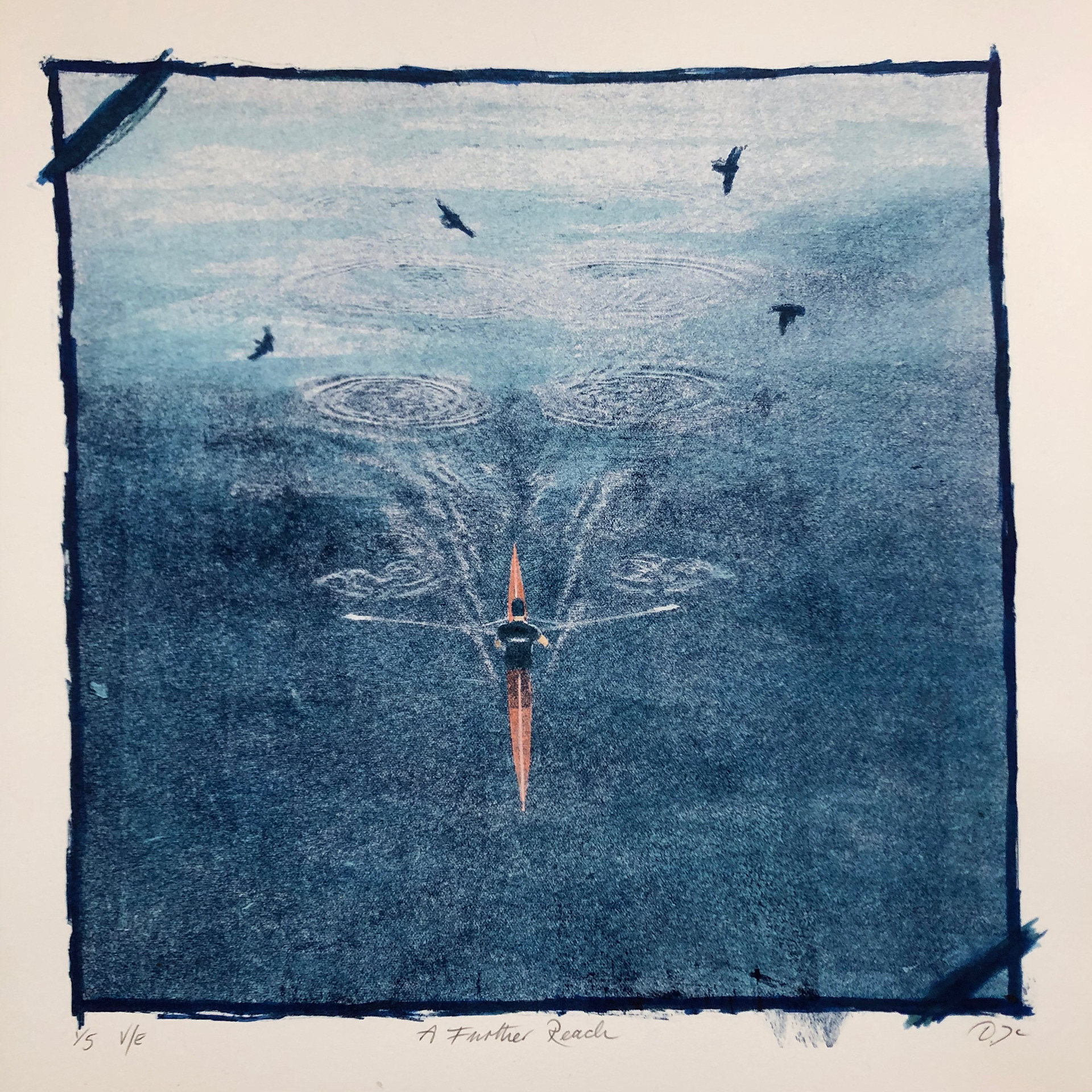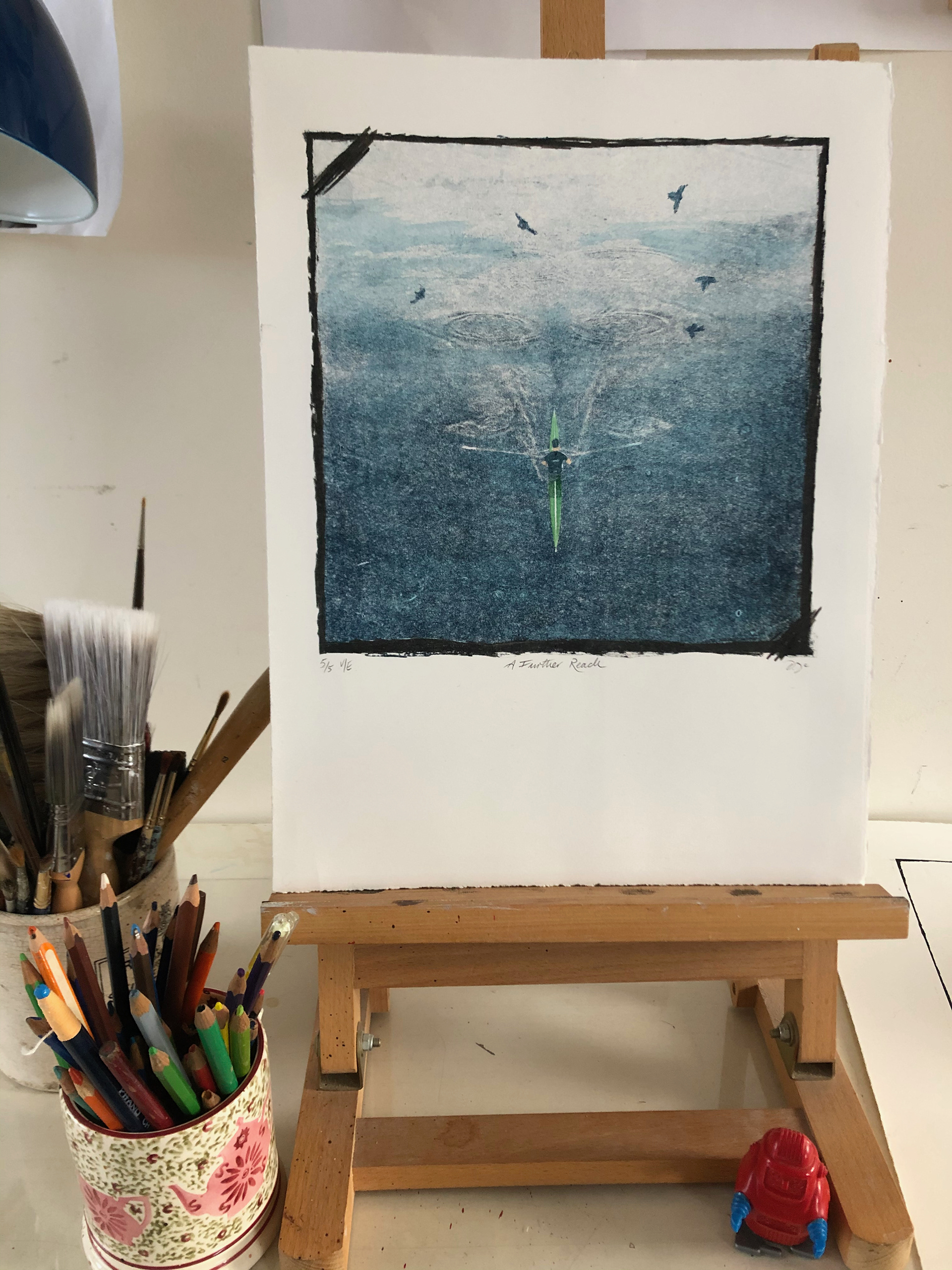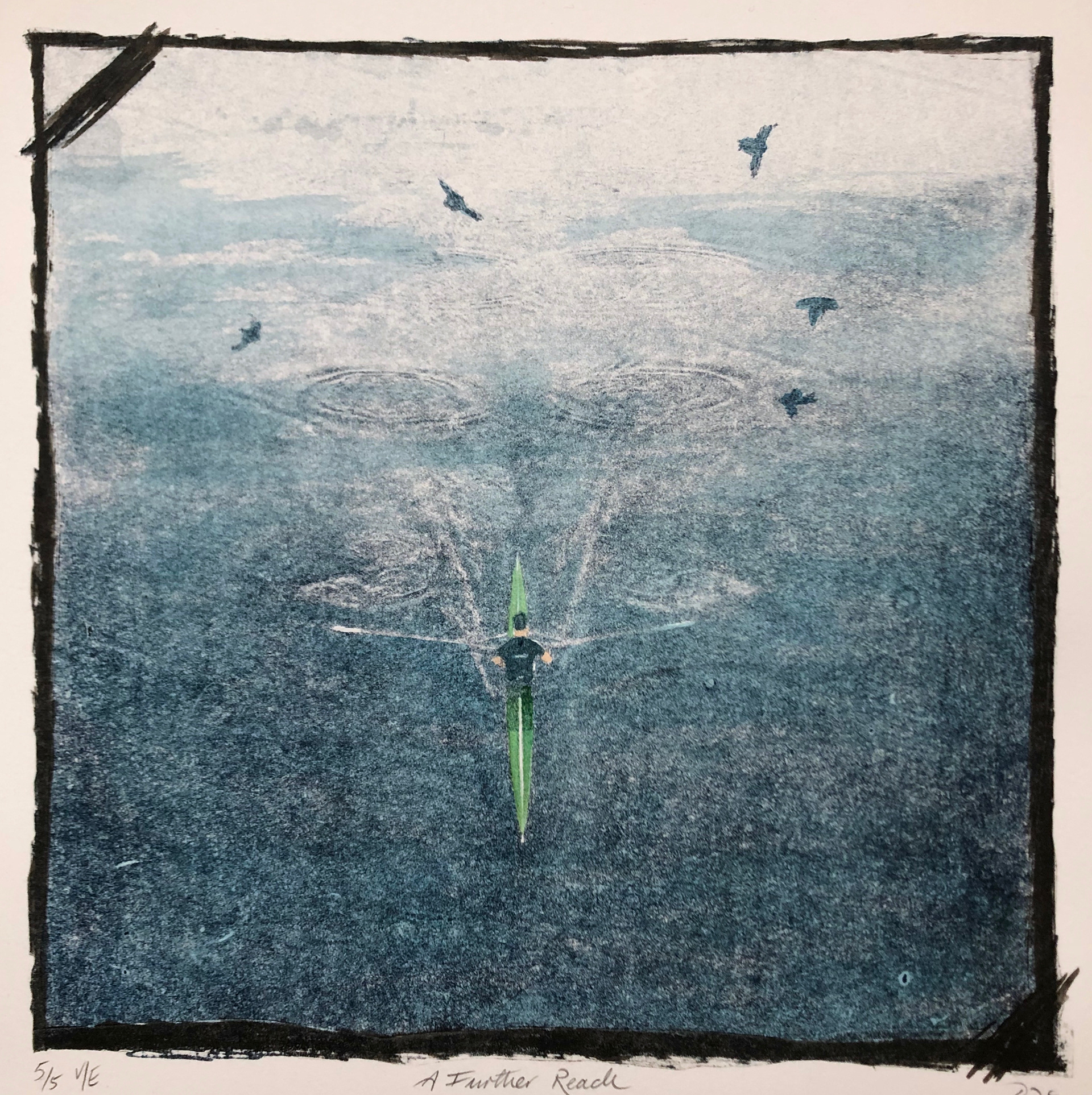 This lithograph is based on the rowers that practice and race on the stretch of the Thames where I live. 

This is a small variable edition of 5 prints based on a series of works featuring rowers. There are 2 prints available, which is print number 1 which has and orange single scull, and print number 5 with a green single scull. These are the last 2 remaining prints from this edition.

Printed with oil-based relief ink and hand tinted with Winsor & Newton ink.
Size: 29 x 38 x 0.2 cm (unframed) / 23 x 23 cm (actual image size)